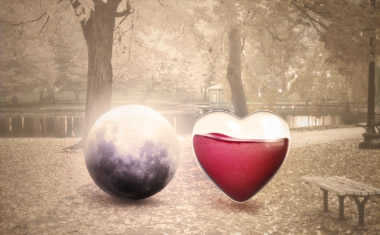 The weekend gets off to a wild start with Friday night's Sagittarius Full Moon Lunar Eclipse rattling the cosmic atmosphere. There are no filters on emotions in this adventurous Fire sign, which tends to lead us to extremes. We may feel free to express joy without limits, but we also can speak with painful honesty or vent unreasonable worries about the future.
Sunny Sagittarius is usually optimistic, outgoing and, frankly, a little insensitive. But vulnerability creeps into the picture now with stressful squares to the Full Moon from super-sensitive Neptune. A little bit of tenderness can do so much more good for relationships now than any quick judgment or constructive criticism. Fantasy is Neptune's gift; ideas and experiences that aren't bound by practical considerations are greatly appreciated.
Escaping from it all is an excellent way to ride this cloud of imagination, whether it's with physical travel or a journey of the mind. Speculating about life's future adventures is a harmless game, as long as it's not taken seriously. This is not a time to be too concerned about the logistics of reality, reducing pressure in partnerships. Just stay aware that playing in dreamland can also encourage hearts to leap at illusions where there's no real place to land.
The Moon shifts into ambitious Capricorn on Sunday afternoon, offering us a swift reality check prior to the start of the work week. It's to our advantage if we get plenty of rest so we are ready to take care of business first thing on Monday morning.
Get personal love advice with a Love Celtic Cross Tarot reading now »
This Weekend's Romantic Rating*
* Heart ratings are based on the lunar cycle. They range from low to full, with low indicating a rocky weekend for romance and full indicating plenty of passionate potential.