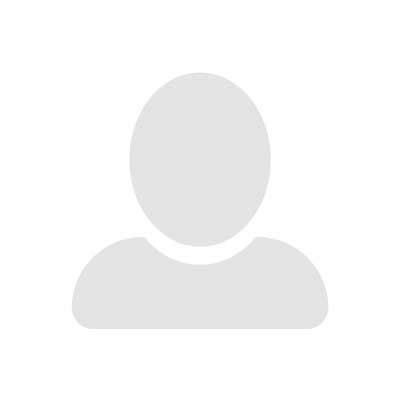 New to Astrology or Tarot.com? Start Here!
Explore your cosmic makeup with a Free Astrology Birth Chart report to better understand yourself and improve your relationships.
Expert divination is at your fingertips
Christine Payne-Towler Articles and Blogs
Enjoy every article and blog by expert Christine Payne-Towler
---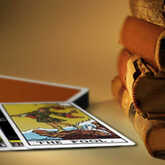 In the essay entitled "The Major Arcana" I emphasize that "something happened" to the Tarot in the late 1600s, when a new trend emerged in the images of the Major Arcana. I point to the Marseilles family of decks and the Etteilla Tarots to illustrate my point. Read More »
---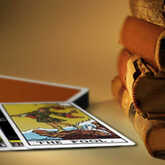 In this essay we will examine the most esoteric, interior architecture that connects Tarot to the historical stream of Mystery School teachings passed down and grafted together from most ancient times. Read More »
---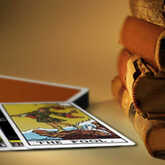 Key words for the suit of Wands include energy, will, desire, and charisma. The wand symbol is, at its most primitive, a rough club of wood, sometimes showing sprigs of new green growth emerging from its weathered grain Read More »
---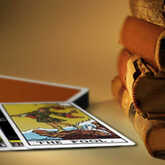 The symbol of the sword, dagger, scimitar, or knife represents the world of mind, the realm of thought and ideation where we frame beliefs and values, personally and socially. Read More »
---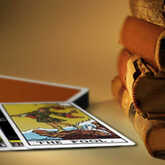 In the majority of European esoteric Tarots, the suit of Cups refers to the element water. The suit symbol is usually a large drinking cup or communion cup, like the mysterious Grail chalice, occasionally shown pouring forth with holy water or other sacred fluids. Read More »
---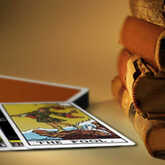 The suit of Coins, usually symbolized by a solid gold coin, represents first and foremost, your body, health, vigor, and genetic heredity. It can be seen as the capacity to "ground" and relax, attuning to the rhythms of Nature within and without. Read More »
---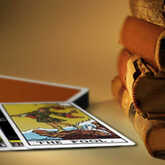 The term "esoteric Tarot" defines our approach to the unfolding history of Tarot. Throughout this program, it is the key concept and watchword. So the reader can follow the discussion, I have listed the following characteristics that must be met to qualify a deck as an esoteric Tarot: Read More »
---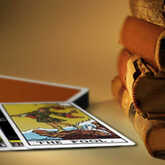 The subject of Gnosticism is entirely too large to be dealt with in an essay such as this one. This spiritual path has a history longer than that of Christianity and covers a territory that includes most of western and eastern Europe Read More »
---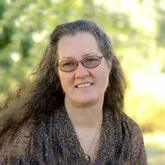 Christine Payne-Towler came to Tarot.com through founder Paul O'Brien's Pathways Radio program. Not only is she a gifted reader who adds deep psychology and hard-won wisdom to her Tarot readings, Christine is a world-class Tarot scholar with an encyclopedic knowledge of Tarot's origins and evolution. She has been featured on many broadcasts and is the author of The Underground Stream: Esoteric Tarot Unveiled, a book on the history and deeper meanings of Tarot decks and cards. Read More »
---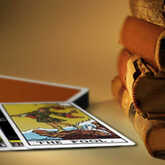 The FoolThis Arcanum has mutated profoundly throughout its history. Its original image was the Beggar, who appears sound of limb but vacant-minded, raggedly dressed, with feathers in his matted hair (Pierpont MorganBergamo Visconti-Sforza tarocchi, mid-1400s). Read More »
---
Showing 1 - 10 of 18 Items
Get Your Free Horoscope Email
Subscribe to get your personalized horoscope sent to your inbox daily.