Expand your knowledge today
New Year Articles and Blogs
There's always something new to learn...
---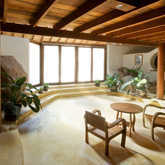 The New Year marks a fresh start. Make the most of this auspicious time by implementing a few Feng Shui cures. You can get a Personalized Feng Shui for tips tailored just for you, too.The beauty of Feng Shui is that it is quick, simple and effective. Read More »
---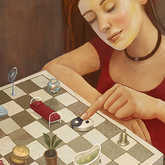 Get more organized and clear the path ahead and you'll be amazed at how many new gifts can appear in your life! Read More »
---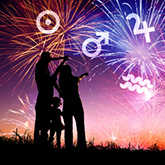 New Year's Day of 2015 kicks off with a big bang that will resound throughout the week. Read More »
---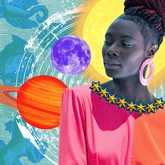 Happy New Year! Oh wait, wasn't that in January? Well, sort of. According to the Gregorian calendar, the beginning of an actual new year does fall on January 1. Astrologically, however, the New Year is a rather different concept, and it does not begin until the Spring Equinox on March 20. Read More »
---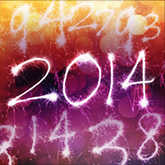 I'm thoroughly convinced that one of the reasons we feel attuned energetically to the whole idea of a new year being equal to new beginnings connects to Numerology. Read More »
---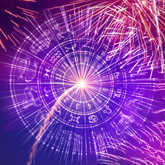 It's that time of year again, when we all promise to correct our bad habits and become perfect people. Riiiiight! As we all know, New Year resolutions are made to be broken ... but that doesn't mean we shouldn't make them. Read More »
---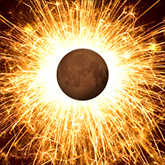 Talk about starting the New Year with a bang! This week's Astrology will be anything but quiet, as intense conversations and power struggles create plenty of drama. Read More »
---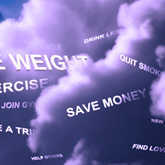 The ever-popular New Year resolution: I usually don't make any because the very word "resolute" happens to be a quality that fits right in with my habitual fixed-sign nature. I don't need a special occasion to be doggedly determined. Nah, my Taurus Sun has that covered. But every once in a while I feel like joining the party, so I try to think of an original, personal goal to aspire to or a habit I'd like to change. Read More »
---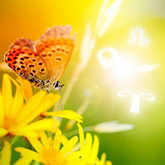 Aries is the first sign of the zodiac, and the Sun's shift into this impulsive sign today marks the beginning of the Astrological New Year. Accordingly, it makes sense to look ahead at what's coming up so we can make Astrological New Year's resolutions! Read More »
---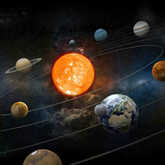 You know that feeling of taking one step forward ... but two steps back? You put all your energy and intention into starting, advancing and finishing up things in your life, but no matter what you do you're just not making any progress. Ahh yes, welcome to the world of retrograde! Read More »
---
Showing 1 - 10 of 10 Items
Get Your Free Horoscope Email
Subscribe to get your personalized horoscope sent to your inbox daily.