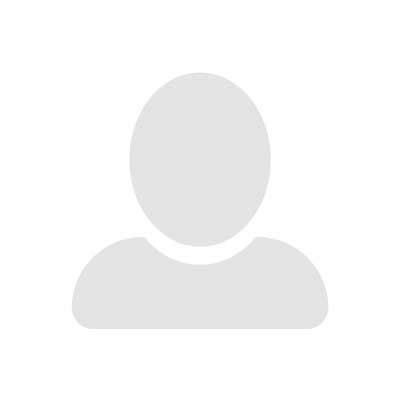 Expand your knowledge today
Planets Articles and Blogs
There's always something new to learn...

---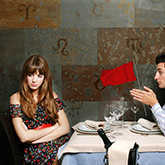 Have you ever met someone you're completely -- even uncontrollably -- drawn to? Someone who causes your mind to scream "RUN!" while your heart and body attempt to convince you otherwise? Well, then, it looks like you've been caught in a bad romance. Read More »
---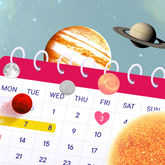 There are seven days of the week, but did you know that seven planets serve as the ruler each day? This ancient tradition stems from Babylonian times and holds significant merit since Astrology's first organized roots are traced to this time period. Read More »
---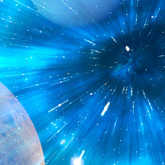 Master Astrologer Jeff Jawer reveals the key planetary activity stemming from the New Moon in Scorpio on November 3 through December 2, 2013. Read More »
---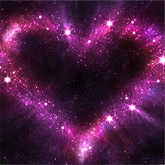 We all know that Venus is the planet of love, harmony and affection. This is the planet that tells us about our powers of attraction. In a man's chart it speaks volumes about the type of woman he's physically attracted to, while in a woman's chart we look to Venus for key information about what qualities she has she'll use to attract a man. Read More »
---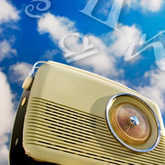 Planets talk; their cosmic discourse determines the fate of vulnerable babes; Each armed with a few trillion tiny cellular receptors Read More »
---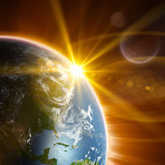 The Sun, Moon and planets, simply called "planets" by astrologers, are descriptions of fundamental energies that operate inside us and in the world around us. The Sun is the primary source of energy; it is the light and life of the solar system and the animating principle of will, consciousness and identity. Most people know what sign the Sun was in when they were born and recognize it as a key to self-understanding. Yet the Sun shines all year long, whether it's in your sign or not. The confidence, courage and creativity it represents can warm us and inform us with its power at any time. Read More »
---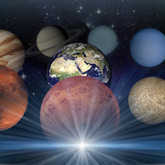 There's no denying it: the planets are a massive part of Astrology. According to Astrology, each planet carries a different energy, and the locations of these planets throughout the cosmos can influence what happens in and around us here on Earth. Read More »
---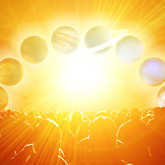 Astrologers have posited relationships between planets and signs since ancient times. Planets that most directly express the qualities of signs are called "rulers," as in Cancer is ruled by the Moon and Leo is ruled by the Sun. Read More »
---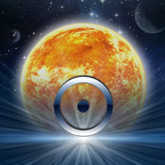 The Sun is the most powerful body in Astrology's sky. It influences the way we express ourselves, our overall energies and our broad personalities. While you have many signs -- every planet in our solar system was in one of the 12 zodiac signs when you were born -- your Sun sign is what's generally referred to as "your zodiac sign" -- as in, "Hey Baby, what's your sign?" Read More »
---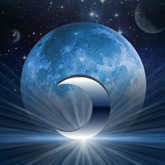 The Moon is the planet of our inner world: our emotions, reactions and life patterns. Though not classified as a planet in astronomy, the Moon is one of Astrology's most important planets. From New to Full and back to New again, the Moon goes through eight phases each month, each impacting our overall energy in a different way. Read More »
---
Showing 1 - 10 of 18 Items
Get Your Free Horoscope Email
Subscribe to get your personalized horoscope sent to your inbox daily.