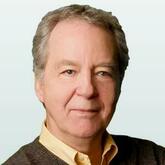 A.T. Mann
Astrologer and Tarot expert
A.T. Mann is a creative practitioner, teacher, and author of Tarot.com's popular Mandala Tarot readings. A professional Astrologer and Tarot reader for over 30 years, he has lectured and taught at schools and organizations all over the world.
A.T. Mann's 14 books cover a very wide range of subjects and have been translated into 20 languages. He created a unique and beautiful tarot deck in 1972 that integrates Astrology and the Tarot, which he later repainted for The Mandala Astrological Tarot deck in 1987. This deck has sold more than 75,000 copies in many languages. He has taught at international, national and regional conferences on both his Astrology and Tarot ideas and his creative work, and he has been on the faculty of all the UAC conferences and many of the World Congress of Astrology conferences in Switzerland. He continues to travel and teach and is open to invitations.
A.T. Mann is a student of the Tibetan Buddhist meditation teacher Traleg Kyabgon Rinpoche and edited a DVD of the Dalai Lama giving the Kalachakra Tantra Teachings for Mystic Fire Video. He is also a co-founder of Universal Quest, a web portal based in New York City. For information about having a private consultation from A.T., please visit his website at: www.atmann.net.
More For Today
Weekly Love Horoscopes
Weekly Tarot Horoscopes
Monthly Horoscopes
2023 Love Horoscopes
2023 General Horoscopes
Personalized Horoscopes
View All Horoscopes
View All Tarot Readings
Articles by A.T. Mann