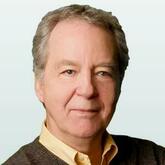 A.T. Mann
Leo Sun. Aries Moon. Sagittarius Rising.
A.T. "Tad" Mann is an architect, creative practitioner, teacher, and developer of two of Tarot.com's most popular readings, Mandala and Mandala Changes. He is the author of 14 books that have been translated into 20 languages. His titles include The Elements of the Tarot and A New Vision of Astrology.
In 1972, Mann designed, painted, and wrote a tarot deck that incorporated elements of Astrology, re-released in 1987 as The Mandala Astrological Tarot. He lives in Ithaca, New York.
Follow A.T. Mann: Website
More For Today
Weekly Love Horoscopes
Weekly Tarot Horoscopes
Monthly Horoscopes
2023 Love Horoscopes
2023 General Horoscopes
Personalized Horoscopes
View All Horoscopes
View All Tarot Readings
Articles by A.T. Mann