Browse Tarot Decks
Our extensive collection of Tarot card decks includes a huge variety of designs and styles, so no matter your taste or your level of experience with the Tarot, there's something for everyone! Start exploring now to find the Tarot deck that speaks to you.
FEATURED TAROT DECK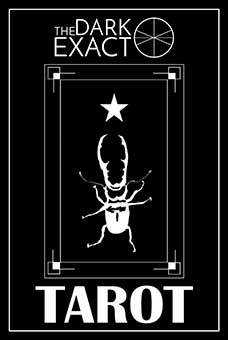 FEATURED TAROT DECK
Dark Exact
The Dark Exact Tarot represents the Major Arcana as plants, animals, objects, & alchemical symbols instead of human figures. The Minor Arcana have elemental & classic suit symbols.
MORE FEATURED TAROT DECKS

Smith Waite Centennial
This faithful reproduction of the original Rider-Waite Tarot deck -- illustrated by Pamela Colman Smith in 1909 -- features the traditional Rider-Waite artwork in the original colors chosen by Smith.

Morgan-Greer
The magical imagery of the Morgan-Greer Tarot deck is based on the Rider-Waite Tarot, and is designed to create an emotional reaction through full, expressive scenes in deep, saturated colors.
View All Tarot Decks
From traditional decks like the Rider-Waite to brand-new, modern designs, we're always adding new Tarot decks to our collection! Click on any deck below to see each Tarot card in the deck.

8-Bit Tarot

African Tarot

Angel Tarot

Aquarian

Archeon

Art Nouveau

Art of Life

Cagliostro

Cary-Yale Visconti Tarocchi

Cat People

Cat's Eye

Celestial
Chinese

Chrysalis

Classic

Connolly

Cosmic

Crowley

Crow's Magick

Crystal Visions

Dark Exact

Deviant Moon

Dragon

Dreaming Way

English Magic Tarot

Epicurean Tarot Recipe Cards

Esoterico

Etteilla

Faerie Tarot

Fantastical Creatures

Fantastical Tarot

Fenestra

Feng Shui

Forest Folklore

Fradella

Gendron

Ghosts & Spirits

Gill

Goddess

Golden Thread Tarot

Gummy Bear

Haindl

Halloween

Hanson Roberts

Herbal

Hermetic

Ibis

Japaridze

Jolanda

Karma

Lovers Path

Magic Manga

Marseilles

Medicine Woman
Medieval Cat

Medieval Scapini

Melanated Classic Tarot

Merry Day

Modern Medieval

Morgan-Greer

Motherpeace Tarot

Mystic Mondays

Napo Tarot

New Century

Old English
Old Path

Omegaland

One World Tarot

Oswald Wirth

Paulina

Phantas-
magoric

Quick and Easy

Renaissance

Rider Waite

Royal Thai

Russian

Sacred Art

Sacred Rose

Salvador Dali

Santa Fe
Smith Waite Centennial

Spiral

Stairs

Stars Tarot

Starter

Sun and Moon

Swiss (1JJ)

Tapestry

Tarot of a Moon Garden

Tarot of Dreams

Tarot of the Spirit

Tarot of the Witches

The New Palladini Tarot

Ukiyoe

Universal Waite

Vampire Tarot

Vanessa

Visconti-Sforza

Whimsical

Winged Spirit Tarot

Zerner Farber Tarot