Zodiac Sign Compatibility
Best & Worst Matches for YOU
---
By Maria DeSimone
2019 Love Horoscopes
Discover your best opportunities for love as well as your biggest heartaches! Read your zodiac sign's free 2019 love horoscope to find out how the planetary aspects influence your relationships.
---
Let the Planets Guide You
Astrology & Compatibility Articles
Never Miss a Cosmic Beat
Personalized Love Astrology Reports
Big Picture Love
Astrology Forecast
Find out the most important dates for in your love life will be in next 12 months with a personalized love Astrology forecast by Maria DeSimone.
Start report »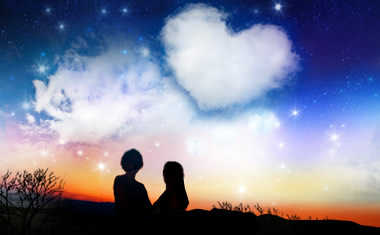 Romantic Compatibility
Astrology Report
Is your love written in the stars? By comparing your and your partner's astrological birth charts, you'll gain insight into the strengths and obstacles in your relationship.
Start report »
Top-Rated Online Tarot Readings
Love Tarot Readings
With our best online Tarot readings, you get privacy, insight, new perspective, and a great virtual experience that keeps you focused and in touch with your inner wisdom. Make sure you follow your heart when choosing the best cards for romantic and relationship insight!