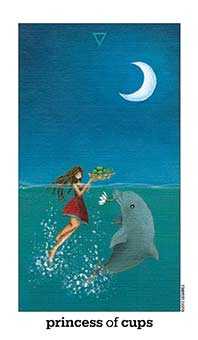 For the week of October 23, I chose the Page of Cups!
Surprise! This week, you'll be pleasantly surprised, perhaps by an invitation, a new friendship, exciting news, or simply something that brings you joy. The Page of Cups is a positive omen for fun and spontaneous events to occur, leaving you radiating with happiness and bliss.
This is also a very good time to surprise others, perhaps with a random act of kindness. Why not make it your mission to commit a random act of kindness every day this week? See how it makes you feel and watch your heart burst open with joy!
Ask the Tarot: "How can I share joy with others?"
Watch your Monthly Tarot Card Forecast for October now »
Learn More with Brigit
Watch our Tarot 101 videos:
Looking to do your OWN weekly Tarot reading?
Get your Weekly Forecast Tarot reading here!