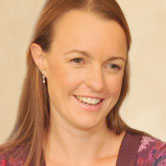 Brigit Esselmont
Founder of Biddy Tarot
Brigit is a professional Tarot reader & teacher, intuitive coach and spiritual entrepreneur. She is the founder of Biddy Tarot and inspires over two million people each year to transform their lives with the Tarot.
A self-confessed Tarot lover, Brigit can't help but spread the love to other Tarot enthusiasts.
She teaches aspiring Tarot readers how to read Tarot with confidence with her online Tarot Foundations courses and masterclasses. And she is the creator of a number of popular Tarot Guides including The Ultimate Guide to Tarot Card Meanings, Tarot Foundations, and Soul Meditations: A Journey Through the Major Arcana.
She's passionate about business and thrives on helping aspiring Tarot professionals to build their own business empires that are aligned with their soul purpose.
Brigit has spoken at live Tarot events, including TarotCon Australia 2013 and Readers Studio 2014. And she has appeared on many Tarot blogs (The Tarot School's Newsletter, American Tarot Association's Reflections Newsletter, All Things Healing, Sparrow Tarot and more), podcasts (The Psychic Connection and Smart Passive Income) and telesummits.
Brigit believes anyone can read Tarot. She doesn't own a crystal ball nor a crushed velvet dress. She's simply a down-to-earth, practical Taurus who likes to use the Tarot cards in every day life.
When she's not reading Tarot, Brigit loves spending time with her two daughters and husband in Melbourne, Australia.
More For Today
Weekly Love Horoscopes
Weekly Tarot Horoscopes
Monthly Horoscopes
2023 Love Horoscopes
2023 General Horoscopes
Personalized Horoscopes
View All Horoscopes
View All Tarot Readings
Articles by Brigit Esselmont