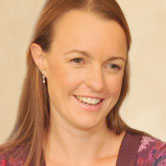 Brigit Esselmont
Taurus Sun. Taurus Moon. Virgo Rising.
Brigit is a spiritual entrepreneur, intuitive coach, and professional Tarot reader & teacher. She's the author of the best-selling book Everyday Tarot and founder of Biddy Tarot. Her Tarot guides and resources have helped millions of people all around the world discover how to trust their intuition, access their inner power, and bring the Divine into their everyday life, using Tarot as a guide.
Brigit has been featured in Cosmopolitan, Huffington Post, Mind Body Green, Refinery29, Hello Giggles, and Oprah Magazine. When she's not sharing her love of Tarot, she loves spending time with her two daughters and husband on the Sunshine Coast of Australia.
Follow Brigit: Instagram | Website | YouTube
More For Today
Weekly Love Horoscopes
Weekly Tarot Horoscopes
Monthly Horoscopes
2023 Love Horoscopes
2023 General Horoscopes
Personalized Horoscopes
View All Horoscopes
View All Tarot Readings
Articles by Brigit Esselmont