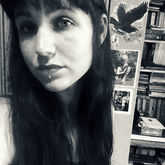 Dazmond Natalie Moravec
Astrologer and Tarot Reader
Dazmond is a professional astrologer, cartomancer, and solitary green witch based in Portland, Oregon. Tarot, divination, and eclectic witchcraft were an integral part of her daily life and spiritual path growing up, and she has been seeing clients professionally since 2015.
Daz specializes in combining Tarot and Astrology, electing auspicious dates with Astrology, and balancing psychological interpretations with predictive techniques. She has presented at the Northwest Tarot Symposium, an event held annually in Portland, OR. She currently serves on the board of the Oregon Astrological Association.
In 2012, Daz earned a B.A. in Multicultural Counseling. Since then, she has accumulated 8 years of experience working with trauma survivors, providing crisis intervention and advocacy, as well as leading support groups.
Daz can be found in the following places:
Instagram: instagram.com/dazmondnatalie
Twitter: twitter.com/dazmondnatalie
Website 1: dazmondnatalie.com
Website 2: astrologicaldivination.com
More For Today
Weekly Love Horoscopes
Weekly Tarot Horoscopes
Monthly Horoscopes
2023 Love Horoscopes
2023 General Horoscopes
Personalized Horoscopes
View All Horoscopes
View All Tarot Readings