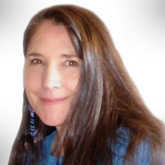 Isha Lerner
Astrologer, Tarot Expert, Flower Essence Practitioner
Isha Lerner is an international astrologer, Tarot scholar, consultant, flower essence practitioner and owner of the Power of Flowers Essence Company. She has lectured internationally and is well known for her expertise and research into fairy tale mythology, the study of archetype, and the symbolic association of the human soul and nature. She includes the application of flower essences and vibrational healing into her work with clients.
An acclaimed international author, Isha Lerner created our new Happily Ever After Tarot reading and co-authored the best-selling book Inner Child Cards: A Fairy Tale Tarot, which illustrates the co-creative relationship between fairy tales and the evolutionary path of Humanity. Inner Child Cards are now translated into seven languages.
You can further explore Isha Lerner's many products, services and areas of interest at ishalerner.com.
More For Today
Weekly Love Horoscopes
Weekly Tarot Horoscopes
Monthly Horoscopes
2023 Love Horoscopes
2023 General Horoscopes
Personalized Horoscopes
View All Horoscopes
View All Tarot Readings
Articles by Isha Lerner