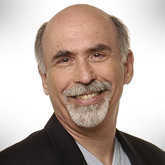 Jeff Jawer
Master astrologer and horoscope writer
Star astrologer Jeff Jawer is a Tarot.com institution, well known in the Astrology community and respected for his lighthearted but earnest predictions.
Jeff practiced Astrology nationally starting in 1973, interpreting the planets as they relate to life, love, work and play. This maverick astrologer was also a foremost expert on celebrity natal charts -- with the unique ability to scratch the surface of famous personalities and give accurate career (and romantic) predictions.
A former member of the U.S. Navy and inventor of handheld astrological calculator Astro, Jeff lived in lush Redmond, Washington with his wife, Danick, and two daughters. In January of 2015, Jeff passed away due to complications with lung cancer, yet his work, wisdom, and inspiration will live on through all those he influenced.
Articles by Jeff Jawer