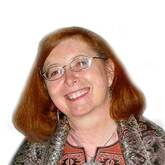 Mary K. Greer
Libra Sun. Libra Moon. Scorpio Rising.
Mary K. Greer is a Tarot expert with decades of divinatory experience. Recognized as a leading Tarot author since the 1980s, Mary's work -- including nine books on Tarot -- has garnered her many awards, including Best Divination Book from the Coalition of Visionary Resources in 2007 for her book 21 Ways to Read a Tarot Card. Her Yes or No Tarot Reading is one of Tarot.com's most popular offerings.
As an author and educator, Mary emphasizes personal insight and creativity. As a Tarot reader, she works as a "midwife of the soul," using techniques that are interactive, transformative, and empowering. She continues to write, teach, and research from her home in Northern California.
Follow Mary: Website | Instagram
More For Today
Weekly Love Horoscopes
Weekly Tarot Horoscopes
Monthly Horoscopes
2023 Love Horoscopes
2023 General Horoscopes
Personalized Horoscopes
View All Horoscopes
View All Tarot Readings