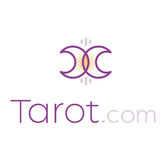 Dr. Robert V. O'Neill
Tarot Scholar and Author
Dr. O'Neill recently retired as Senior Research Scientist and Corporate Fellow, Environmental Sciences Division, Oak Ridge National Laboratory. He has more than 240 publications including several books on Ecological Theory. He has served on the National Science Foundation Panel on Ecological Sciences and the Editorial Boards of Ecology, Columbia University Press, Ecosystem Journal, and Conservation Ecology. He is past President of the US Society for Ecological Economics. He has received numerous awards including: Distinguished Statistical Ecologist, Distinguished Landscape Ecologist, and the prestigious Robert H. MacArthur Award from the Ecological Society of America.
Bob's interest in Tarot dates back to the 1950's when he first encountered the cards. He has produced 60 unpublished decks. He and a colleague developed a statistical analysis of Tarot imagery that was published in the Journal of the International Playing Card Society in 1982. His major work on the symbolism of the 15th century Tarot, Tarot Symbolism, was published in 1986.
He has presented his research on the history of Tarot at the first two International Tarot Symposia in Chicago and at a similar symposium in Florida. Recent work has included a web-book on the possible contribution of the Medieval heresy of Catharism on the Tarot designers.
Articles by Dr. Robert V. O'Neill