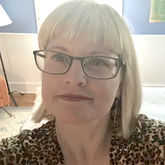 Stephanie Dempsey
Stephanie Dempsey is a gifted writer and astrologer. She believes Astrology can unlock the hidden power in everyone's life. According to Stephanie, "A person's natal horoscope indicates what they need to thrive. It serves as a roadmap to their hopes, dreams, and desires."
For Stephanie, Astrology is the perfect synthesis of science and art. She explains, "The movement of the stars has a tremendous impact on human life. These positions affect's a person's outlook, prospects, and expectations. When I look at a person's chart, I see where the stars have aligned to support or challenge different aspects of their life. This information is invaluable for realizing potential, recognising opportunities, avoiding trouble, and forging new paths."
In addition to articles for Tarot.com, AstroDigest Magazine, and Beliefnet, she has appeared on the Women's Entertainment Network's "Starry Nights Cinematherapy" series. She's also contributed to the books "Your Birthday Signs through Time" and "Love Signs and You," two coffee table compendiums published by Atria Books.
As well as studying astrology and numerology for 30 years, Stephanie holds a Feng Shui degree from The Mountain Institute of Tribeca in New York City. She is a proud graduate of Gina Spriggs' Intuitive Tarot program.
Articles by Stephanie Dempsey