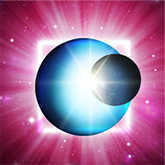 It's Happening All Around You!
Take control as Uranus square Pluto shakes up your life.

Astrologers everywhere cautioned us to prepare for monumental changes when the series of shocking Uranus-Pluto squares began last year. Their predictions have been validated by all the unrest happening in the world, and we're still in the middle of this disruptive event. There are plenty more personal and global shake-ups to come!
With so many things feeling out of control, it's easy to feel helpless about the fate of your future. But believe it or not, this Uranus-Pluto energy has proven throughout history to be a catalyst for radical improvements. So curb your anxiety and open yourself to positive change!

One of the best things about Astrology is that it can help you anticipate and plan for what's ahead -- taking the fear out of future unknowns. Created by Master Astrologers Rick Levine and Jeff Jawer, the Big Picture Forecast looks at your unique birth chart over the next 12 months to map out your critical challenges, key dates and turning points.
Make Uranus square Pluto work for you! Just knowing what will unfold during this chaotic time will give you the confidence to stay grounded and ride the wave of change gracefully. Get a year's worth of personal advice with the Big Picture Forecast now!