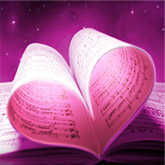 Venus in Libra 2013
The love planet reminds us "Two is better than one"

Do you hear birds singing yet? Ahhh, the scent of amity and love is in the air thanks to Venus moving into her home sign of Libra from August 16 to September 11, 2013.
With Venus in Libra, life can be like a love song. Libra is a social Air sign, which means it is both logical and communal. Libra prefers a sounding board in all things because this sign lives the philosophy that "Two is better than one."
You can find out what's in store for your own love life during this time and beyond with a personal Big Picture Love Forecast!
When the planet of love and harmony, Venus, enters relationship-oriented Libra, you know the way to seek pleasure will surely revolve around a harmonious partnership.
Two is better than one
Venus in Libra is graceful and able to see both sides of any situation. Her method of operation involves using her signature style of sweet charm in order to get whatever she wants -- or whomever she wants!
While Venus tours Libra, you may notice that everyone around you is more concerned with etiquette and niceties. Brash, rude behavior is a definite turn-off for Venus in Libra. And violence? Ugh … shudder at the thought!
Venus in Libra is about peace and middle ground in all things. Her secret to a successful relationship is that she truly cares about making the other person feel poised and happy. In fact, this is the only way that Venus in Libra can feel balanced herself.
One dilemma Venus in Libra may have is that she's so concerned about the other person she may negate her own needs and desires while working so hard to ensure that her loved one's needs are being met. Still, Venus in Libra is a blessed placement and allows the very best of Venusian energy to shine through during her visit.
Challenging aspects to Venus in Libra 2013
This time around, Venus will make several aspects that may challenge her sensible, peace-loving nature.
On August 24, Venus will be at a tense square to Pluto, the planet of depth and transformation. Because a square is an aspect of conflict, it's likely that any attempt Venus makes at reconciliation or mediation will be met with resistance. Pluto wants what he wants on his terms, and Venus will be uncomfortable with the power play. Venus might try to use her charms in a way that results in her selling herself out in some way -- either for money or love.
On August 26, Venus will once again be in uncomfortable territory. She'll oppose Uranus, the planet of revolution and sudden change. This aspect might bring an unexpected romance into the picture. The trouble, however, is that it's likely to be exciting but fleeting -- there is nothing to stabilize a relationship now. If you're in the market for a casual affair or a one night stand, then you might not mind this aspect too much.
If, however, you're a relationship kind of person (and Venus in Libra is) then this could be uncomfortable. An existing relationship might endure a sudden shock now as well.
You can't buy love
The very next day, August 27, Venus will square Jupiter, which only amplifies all of the chaos from the day before. This aspect may also cause you to overindulge either in sweets, expensive gifts or pampering.
Thinking about trying to buy love? Think again. Venus in Libra might feel tempted to go through extraordinary measures in order to hold on to her relationship, but with the aspects Venus makes this time around the lesson is clear: Make sure your lover is equally invested in you before you give yourself away.
See what's in store for your love life with a Big Picture Love Forecast »