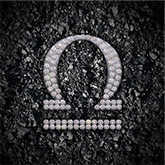 Weekly Astrology: September 30 to October 6, 2013
Life gets a harsh reality check this week

Libra wants everything beautiful, sweet and gracious. Libra craves harmony. Unfortunately, this week's stressful aspects to an otherwise bright Libra Sun will give us the exact opposite.
Life may reveal its uglier side. Expect to face harsh realities that come from the fact that relationships need to endure conflict from time to time. After all, it's the only way to know what your partnership is really made of, right?
This week, sweeping your dirt under the rug to make things look pretty will not work. At the same time, however, you'll be wise to remember that the only difference between a piece of coal and a diamond is the amount of pressure applied. What's it gonna be?
See what's in store for you personally with a 30-Day Astrology Forecast, and here's the lowdown on the key cosmic events the week of Sept. 30 to Oct. 6, 2013.
Tuesday, Oct. 1: Sun in Libra square Pluto in Capricorn
On Tuesday, the Sun in Libra will clash with Pluto in an angry square. Power struggles abound and it might have to do with either a business or personal relationship -- perhaps both. Leading with your heart will not get you anywhere because you're not likely to sway those around you by such an approach.
The true test of grace under pressure is being able to smile and keep carrying on when others are throwing all sorts of punches your way. Of course, as humans this reaction is not always possible, and this week you may find it unmanageable to pull off. Still, if there was ever a time where you catch more bees with honey, this is it. So be aware of how you choose to react to those stressful situations in your environment.
Thursday, Oct. 3: Sun in Libra opposite Uranus in Aries
On Thursday, the Sun in Libra will oppose Uranus in Aries. Everything you thought you knew about your relationship and your place in it might be shaken up. The status quo of your life as a couple may feel topsy-turvy, but try to remember that most of this is your own creation.
Either you've ignored the blaring signals that a change needed to happen for too long, or you've been screaming as loudly as possible to a mate with deaf ears that something has to give. Either way, if the necessary alterations in your relationship dynamic have been ignored, this Thursday's jolt might be harder to deal with.
The good news is that if you're the one who has yearned for a change, this will feel like your golden opportunity to break free. Unfortunately, your freedom is likely to be at the expense of someone's feelings. Be mindful of the potential on Thursday to become a rebel without a cause. The urge to throw a tantrum in your world just because you need to shake things up isn't a valid reason to hurt someone else.
Friday, Oct. 4: New Moon in Libra
Friday's New Moon in relationship-oriented Libra will be your turning point. Everything else that is happening during the week will build up to this grand climax of a New Moon. A fresh start is possible, but don't fool yourself -- it'll hurt like hell to get there.
This New Moon in Libra is filled with the stressful residue of a square to Pluto and opposition to Uranus. How can this be easy? Well, it won't be. It just can't be. But that's no excuse to run from it. Besides, you can't run from this ... it's time to face the reality of your partnership situation head on. With courage.
Expect a rocky start to a new business venture or personal relationship because the parties involved are both scrambling to figure out if this is worth all the compromise and give and take. Is it? Only you can decide.
Sunday, Oct. 6: Mercury in Scorpio sextile Pluto in Capricorn
Fortunately, by Sunday there will be a welcome reprieve from all of this tension. Mercury in Scorpio will be at a friendly angle to Pluto, allowing you to communicate to others about what really matters in a non-threating way.
You'll also be more receptive to potent information that'll help you make a decision regarding your all-consuming partnership debacle. In the meantime? Breathe!
Don't forget to look at your month ahead with a personal 30-Day Astrology Forecast »