Witchy Holiday Gift Guide for 2023
Ignite your inner witch and awaken the magic within this holiday season!
We've curated a collection of exquisite Tarot cards, shimmering crystals, divination tools, altar essentials, and spiritual bundles. Whether you're shopping for a seasoned practitioner or a curious seeker, our guide will illuminate your path to a truly magical holiday season.
Tarot Decks
With thousands of Tarot decks out there, how can you ever be expected to choose the right one? We happen to have a trio of favorites that captivate Tarot newcomers and seasoned pros alike. The Ethereal Visions Deck invites you into a world of beauty, where lush, dreamy colors meet intricate illustrations to inspire connection with your intuition. The Universal Waite Deck, a timeless classic, is full of profound meaning and imagery, making it a trusted companion for both beginners and seasoned readers. If you're looking for something more esoteric, the Thoth Tarot Deck by Aleister Crowley dives into the realms of mysticism and occult symbolism, offering profound readings. Explore these decks and unlock the mystery that lies within.
The Ethereal Visions Deck
$23.95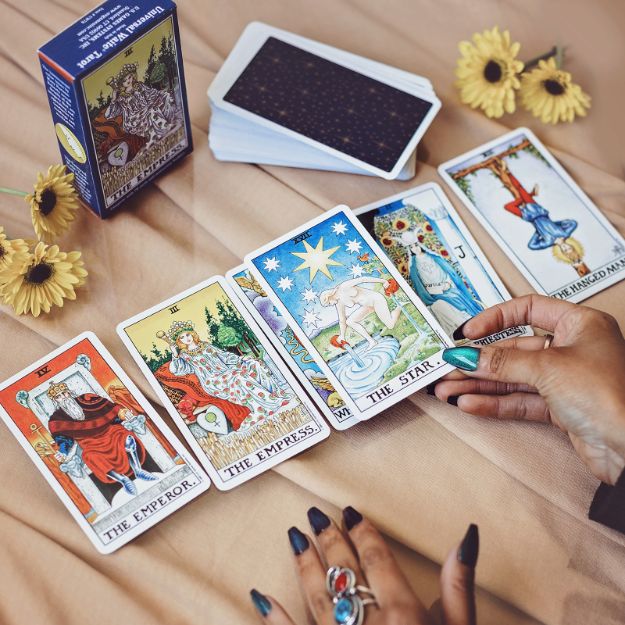 The Universal Waite Deck
$21.95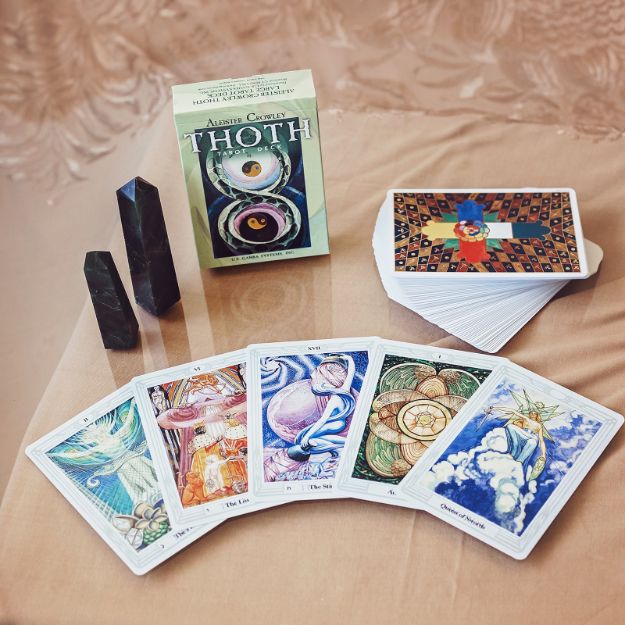 The Thoth Deck
$21.95
Shop All Tarot Decks
Crystals
Shimmering with natural beauty and brimming with powerful energies, our selection of crystals holds the key to unlocking a world of healing, love, and transformation. Allow Tiger's Eye to pull in energies of protection, courage, and strength, empowering you to overcome obstacles. The gentle energy of Rose Quartz promotes unconditional love and nurtures the heart. Immerse yourself in the tranquil energy of Amethyst, a stone for those seeking spiritual awakening and intuitive powers. These magnificent crystals are sacred allies for those ready to embark on a spiritual path and infuse the holiday season with profound positive energy.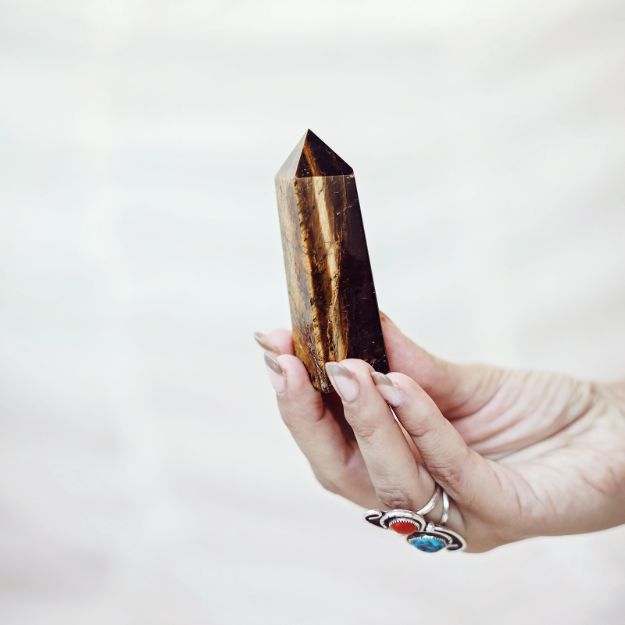 Tiger's Eye Tower
$16.00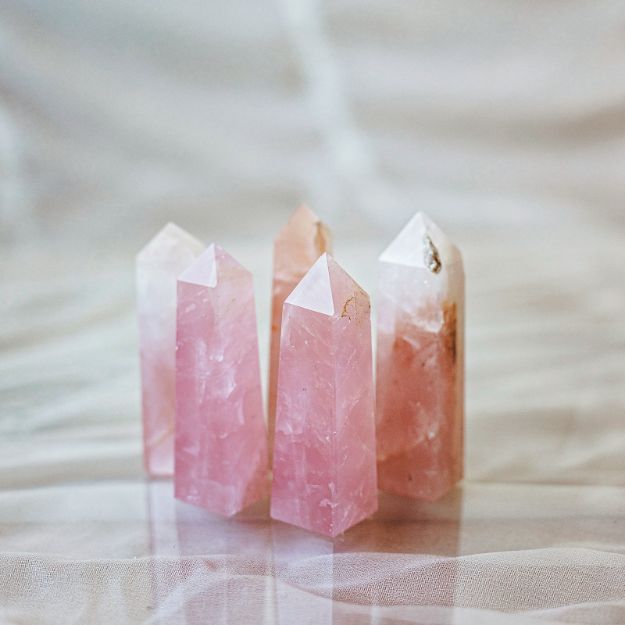 Rose Quartz Tower
$21.95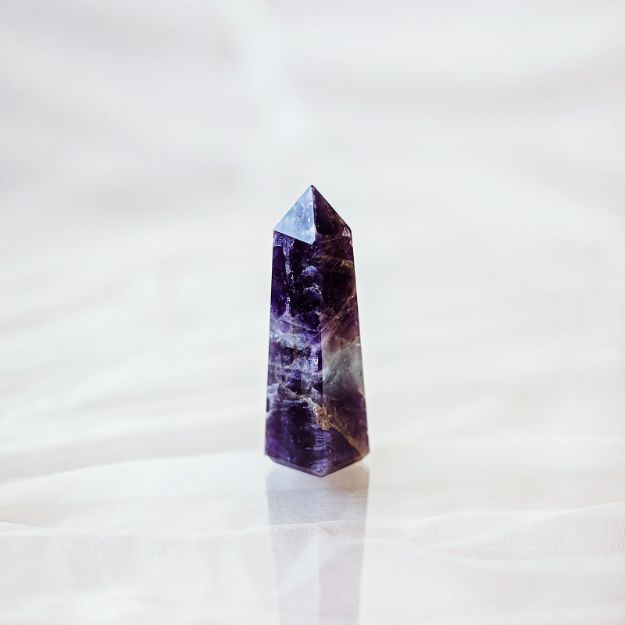 Amethyst Tower
$21.95
Shop All Crystals
Divination Tools
Unlock hidden realms of knowledge and embark on a mystical journey with our extraordinary divination selection. Start by brewing a cup of Astral Traveler Tea, created by Arizona-based artisan extraordinaire Despierta. A tea unlike any other, it allows you to explore realms beyond the physical by enhancing your dream life. The mesmerizing aroma of Vision Oil crafted by Portland maker Moon Nectar Apothecary will heighten your psychic abilities and awaken your inner sight. The power of the Lapis Lazuli Pendulum Set will serve as a portal of communication to higher realms. These divination tools are gateways to profound insight, helping you move through life with confidence and grace.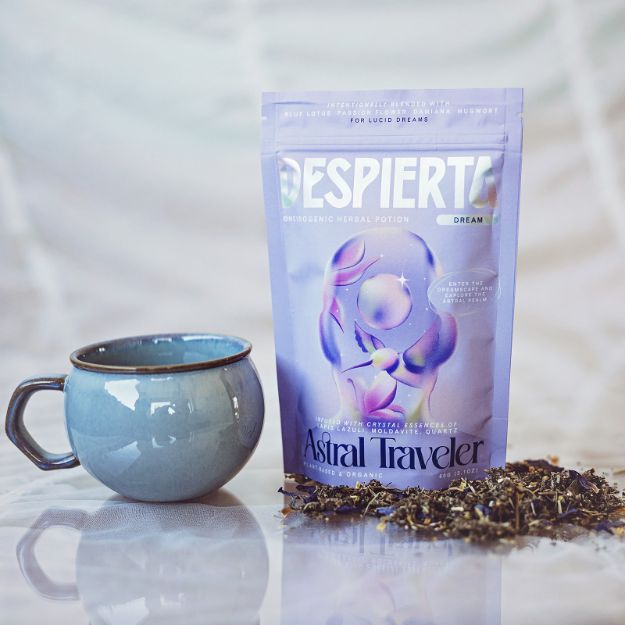 Astral Traveler Tea
$33.00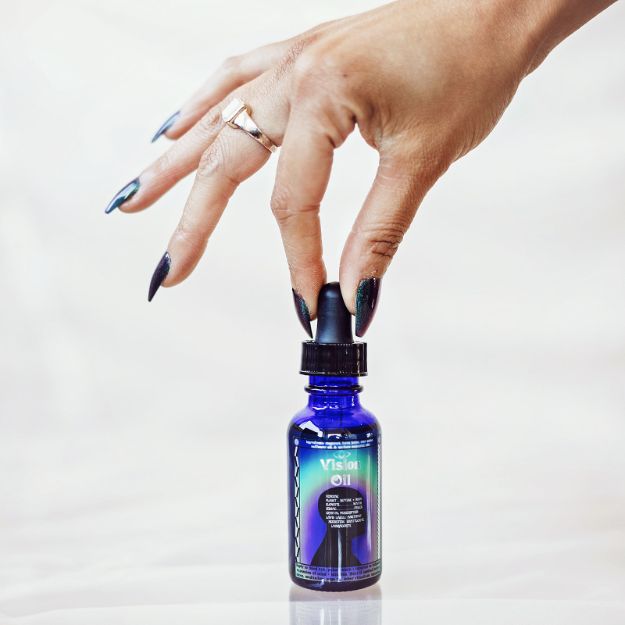 Vision Oil
$18.00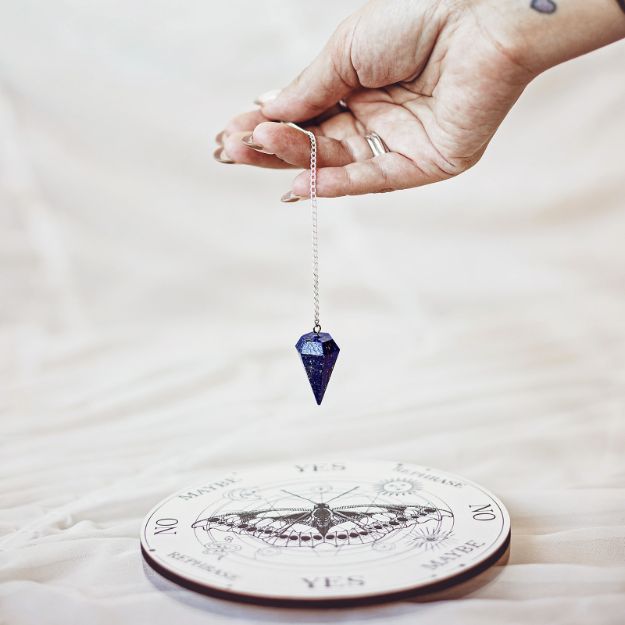 Lapis Lazuli Pendulum Set
$13.00
Shop All Divination Tools
Altar Tools
Elevate your sacred space with our exquisite collection of altar tools, carefully selected to enhance your rituals. Start by invoking the mysteries of Tarot symbolism with our Tarot-inspired Strength candle, bringing a warm, gentle glow to any altar space. Purify your space and uplift your energy with our Smudge Mist, a botanical and fragrant blend that clears away negativity without the use of smoke. Ignite your intuitive voice and deepen your spiritual practice with our Intuition Burn Bundle, wrapped with Mugwort to promote psychic vision and Daisies for an uplifting effect. With these altar tools by your side, your sacred space becomes a portal of intention, magic, and spiritual connection.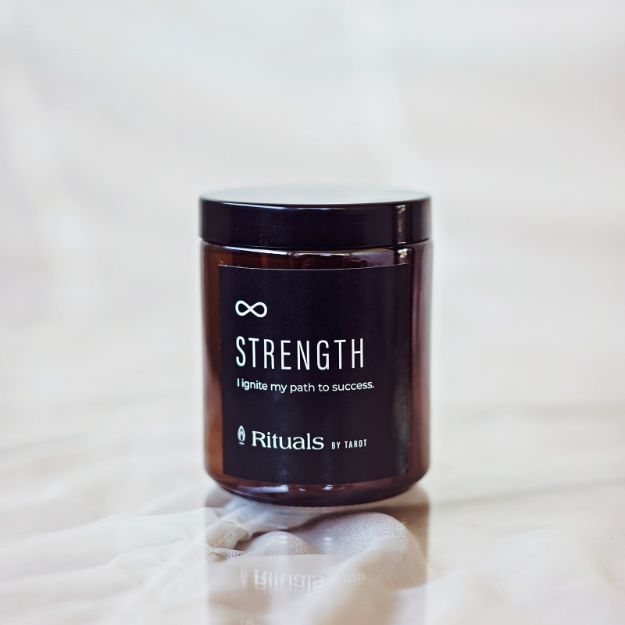 Strength Tarot Inspired Soy Candle
$26.00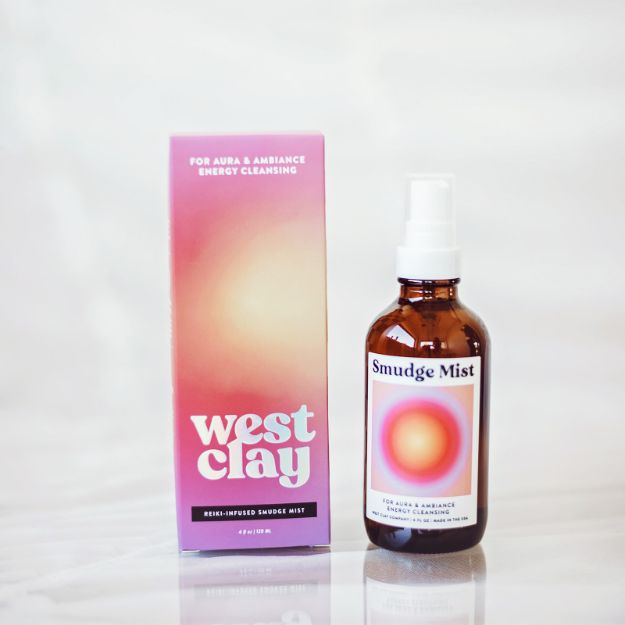 Smudge Mist
$18.00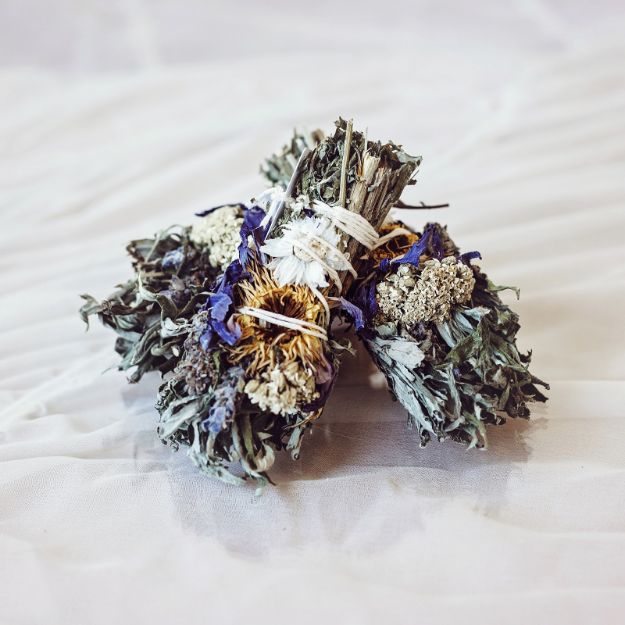 Intuition Burn Bundle
$22.00
Shop All Altar Tools
Holiday Gift Sets
Our captivating collection of bundles embraces the magic of the Moon and the power of manifestation. Harness your inner magic with the Manifest Bundle, featuring our Morning Mystic Tea, the transformative Magician Tarot Candle, and the powerful yet protective Amethyst Stone. Embrace lunar energy with our Moon Medicine Bundle, featuring the Cosmic Tarot deck, "Awakening Your Intuition" Workbook, The Moon Tarot Candle, and a Jade Tower, the symbol of luck and nurturing. For Tarot enthusiasts, our Tarot Bundle offers the freedom to choose your own Tarot deck, accompanied by a selenite charging plate to cleanse your deck and a powerful burn bundle to enhance your sacred practice. These gift sets are gateways to self-discovery and spiritual growth.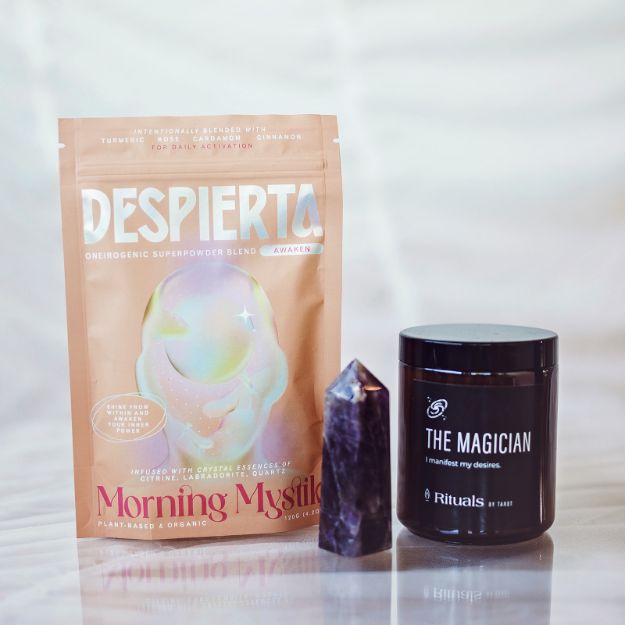 Manifest Bundle
$55.00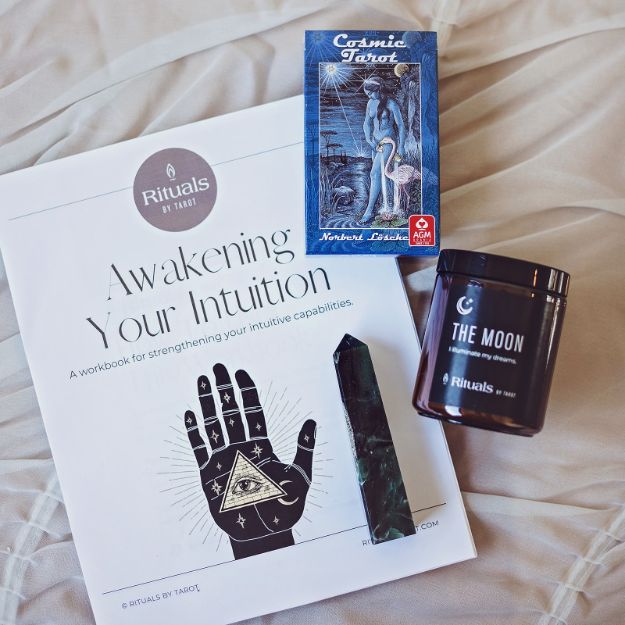 Moon Medicine Bundle
$72.00
Tarot Bundle
$48.00
Shop All Bundles
What better gift than to embrace the magic, ignite spirit, and awaken the witch within? Let the months ahead be fueled by mystical moments and put a smile on the face of someone you love with a gift that keeps on giving. Spark someone's inner light this holiday season!
Rituals by Tarot is currently able to ship physical products only within the United States. Live internationally? Check out our downloadable Tarot workbook, Awakening Your Intuition course, and Retrograde Reset Meditation.
More For Today