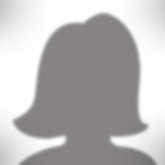 April Elliott Kent
April Elliott Kent has studied astrology for 32 years, has practiced professionally since 1990, and provides wedding astrology services with Big Sky Astrology.
April's astrological writing has appeared in The Mountain Astrologer and Wholistic Astrologer magazines and as a popular monthly feature in The Espresso, San Diego's Coffeehouse and Cafe Newspaper. She is a contributor to Llewellyn's Moon Sign Book (2005 and 2006) and the online magazine MoonCircles, and her work has appeared on Beliefnet.com. April is a member of ISAR, NCGR, and SDAS and holds a B.A. in Communication from San Diego State University.
April currently lives in a 1927 bungalow in San Diego with her husband, Jonny, and their fine cats, Bodhi and Spike. She can be contacted by e-mail.