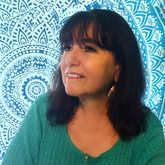 Beth Koch Rosato
Astrologer, consultant, teacher, and writer
Beth Koch Rosato is a professional astrologer with over 35 years of experience as a consultant, teacher, and writer. A diploma holder from the Faculty of Astrological Studies in London, Beth was a North American tutor for this internationally respected school for over 16 years. Presently, she teaches through the correspondence and online educational programs of the American Federation of Astrologers.
Beth's articles and columns have appeared in numerous magazines, journals, and websites such as Dell Horoscope, The Mountain Astrologer, United Press International (UPI), and many others. Her four books include The Math of Astrology, A Step by Step Guide co-authored with Peter Murphy.
What keeps Beth's enthusiasm for Astrology ever-flowing (and overflowing!) is the affirmation this ancient practice delivers and redelivers every day: "There's more to life than meets the eye." Beth is an Aries residing in Long Island, New York who can be reached via facebook.com/StarryBethAstrology.