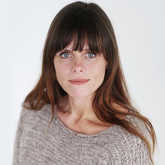 Sol W. Jonassen
Astrologer, SoulFlow therapist, teacher, and healer

Sol W. Jonassen has been working as a professional astrologer and healer since 1999 and holds a thriving practice across the globe. She lectures internationally, works for the New Paradigm Astrology, is a Scandinavian representative for OPA, and maintains her own blog at sol-with.com.
Sol received her first Astrology lessons from her father at the age of 16 and ever since, Astrology has been the flame that never died in her life, an eternal source of inspiration and healing.
Besides being an astrologer, Sol is a certified SoulFlow therapist, mindfulness instructor, yoga teacher, and licensed energetic healer. She keeps an office in beautiful Bergen, Norway and works via Skype to reach the world. Sol offers a variety of astrological consultations and webinars at sol-with.com/shop.