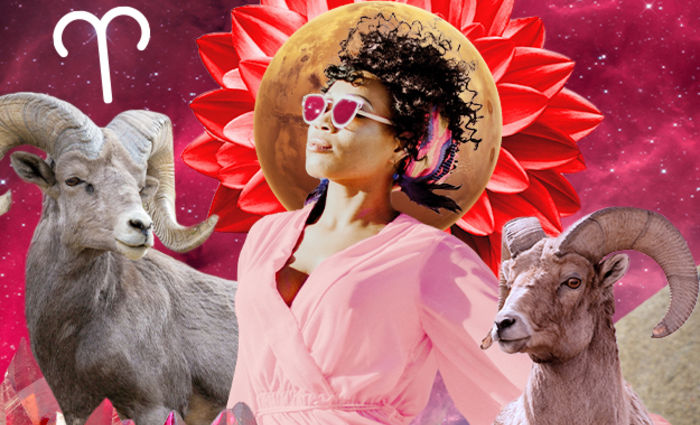 Aries 2020 Horoscope for Love
Learning to be loved
2020 brings an interesting twist to your love life, Aries -- one where you will likely be confronted with the lesson of accepting love; of truly knowing that you are lovable.
It all begins on March 21 when Saturn edges into a new part of your chart. Until July 1, and then again from December 17 - March of 2023, Saturn will be in Aquarius and your 11th house. This sets up a brand-new and very interesting karmic lesson connected to the limitations you have around embracing the love that someone wants to offer you. The 11th house is a social house and points to your networking activities as well as your greatest hopes and dreams. It's also the house connected to independence and innovation, thanks to its rulership of Aquarius. As a result, sometimes with 11th-house energy, there's a feeling of not needing anyone else, of detachment. When Saturn enters this area of your chart, you might feel more socially isolated, and this might even be by design. You simply don't want to waste your time on people who are not genuine. What tends to happen, however, is that you may also set up a barrier to love that ends up hurting you.
Someone wants to love you this year, Aries, whether you are currently in a relationship or just dating around. The question is: will you let love in? Fortunately, Jupiter will also move into this part of your chart on December 19, 2020, and will be conjunct Saturn on December 21, suggesting that by the end of the year, you will.
Stay ahead of ALL the love energies headed your way in 2020 with personalized love predictions »Stay ahead of ALL the love energies headed your way in 2020 with personalized love predictions »
Don't waste your energy
In other news, Mars, your ruler, will retrograde in your sign from September 9 - November 13. Where you focus your energy is up for major revision during this time, and this includes sexual energy. You're about to become much more discerning in that department, and this isn't such a bad idea. After all, your passions tend to burn brightly, Aries. 2020 is a year for you to tend to the root of your flame. Then, it will burn warmer than ever.
Stay ahead of ALL the love energies headed your way in 2020 with personalized love predictions »Stay ahead of ALL the love energies headed your way in 2020 with personalized love predictions »