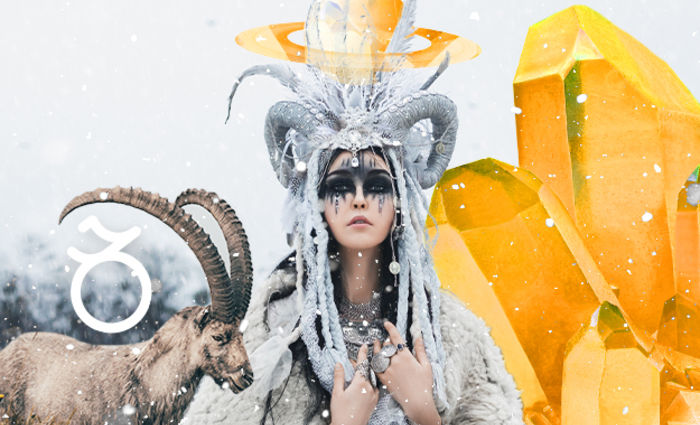 Capricorn 2020 Horoscope for Love
Rising from the ashes
It's no secret that you've had a rough time over the last couple of years, Capricorn. Hosting the two heaviest planets -- Saturn and Pluto -- in your sign, along with eclipses across your relationship axis since 2019, has most certainly shifted the landscape of your entire life, including your love life.
Structures you held on to that you thought served you personally, professionally, and in terms of your security have either already been ripped away from you or will come crashing down in early 2020, as Saturn and Pluto make their infamous conjunction in your sign on January 12.
For some, this might be about a major ending in a relationship. For others, it could be that you and your mate have taken a ride-or-die approach to whatever circumstances you've endured over the last year and are now ready to rise from the ashes together, with the love you share stronger than ever before.
If you start out 2020 feeling weary and worn Capricorn, know that it is all very much part of a greater plan to help you shed the skin of what no longer serves you along your life path. Your personal life and your love life WILL experience a profound renewal and rebirth. You will be stronger than ever.
Stay ahead of ALL the love energies headed your way in 2020 with personalized love predictions »Stay ahead of ALL the love energies headed your way in 2020 with personalized love predictions »
Positive growth
You'll also be much more positive about your relationship possibilities with Jupiter moving through your sign until December 2. Jupiter will connect perfectly to Pluto in your sign on April 4, June 30, and November 12, offering you empowering potential to grow with another person in love. Saturn will also ease some of the pressure in 2020 by leaving your sign from March 21 - July 1, then exiting for good on December 17.
Eclipses in 2020 also wrap up in your sign and your relationship sign of Cancer. January 10, June 21, and July 5 are key dates to note partnership transitions that lead to mutual development.
So you see, Capricorn, if 2019 was the year of your death, 2020 will be the year that you rise. It's going to be beautiful.
Stay ahead of ALL the love energies headed your way in 2020 with personalized love predictions »Stay ahead of ALL the love energies headed your way in 2020 with personalized love predictions »