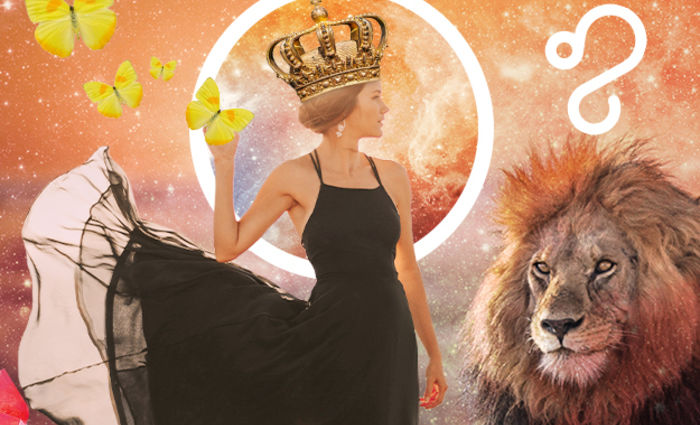 Leo 2020 Horoscope
Love is on the line
Well, well, Leo, it looks like 2020 will turn into a serious year for you, at least when it comes to love and relationships. There's interesting Astrology to cover your romantic world whether you are completely single, happily married, or in a dried-out connection with someone. What is certain is that you're going to take a good, hard look at your commitment to others and whether or not your existing situation supports the foundation you truly want to have with another person.
From March 21-July 1, you'll start to feel the tug of this upcoming lesson in a dominant way. That's because Saturn, the planet of karmic lessons and also responsibility and limitations, will step into your 7th House of Committed Relationships for a brief time. Then from December 17 until March 2023, he'll set up residency in this area of your chart, but it will be the initial "hello" this year that offers you an idea of what's to come.
If you are completely single, having Saturn touch your 7th house will prompt you to become more serious about relationships. You don't just want a fling, you want to play for keeps, and this year you have a great potential to find that special someone who wants the very same thing.
If you're in a committed partnership already -- business or personal -- you can anticipate a test. Saturn tends to call your attention to wherever the foundation of your life is weakest, so that you can choose to fortify it or decide to let it crumble and begin anew. If you're in a marriage or other alliance that is overwhelming you with misery, Saturn might prompt you to let it go. This is especially likely if you're in a situation that feels like it's all work, duty, and responsibility and no validation or romance. Leo, you want romance. You NEED romance to feel alive -- it's part of your very soul!
Reveal what's happening for YOU in 2020 with personalized Astrology predictions »Reveal what's happening for YOU in 2020 with personalized Astrology predictions »
Reviving your heart
Fortunately, the eclipses in 2020 will start to touch on your romance and social axis and there can certainly be new love on the horizon whether you're single or attached. The Lunar Eclipse on June 5 falls in your romance sector and will be opposite Venus, which will be retrograde at this time. You might have a situation where an ex wants a second chance. Regardless, Venus Retrograde from May 13 - June 25 will be a major lesson for you about the power of allowing yourself to receive love -- and to remember how much you deserve it. More eclipses in this area of your chart on November 30 and December 14 are likely to bring new energy into your heart space. Be open!
Reveal what's happening for YOU in 2020 with personalized Astrology predictions »Reveal what's happening for YOU in 2020 with personalized Astrology predictions »
Concerning your career...
In other news, your work life will be quite busy in 2020 as well. With Jupiter moving through your 6th House of Work and Routine until December 19, you can expect more assignments and opportunities than you know what to do with. In fact, you might have to decline a few! Around January 12, however, you might have a rough situation to deal with concerning one of your colleagues or a person you employ. This might be a tragedy he or she goes through that affects you or it might be a difficult ending between the two of you and your work relationship. Alternatively, you might need to address a health situation that you have been trying to ignore. Fortunately, with Jupiter in the same area of your chart, you will find the very best health care and treatment protocol to ensure you're up and running again in no time.
Reveal what's happening for YOU in 2020 with personalized Astrology predictions »Reveal what's happening for YOU in 2020 with personalized Astrology predictions »