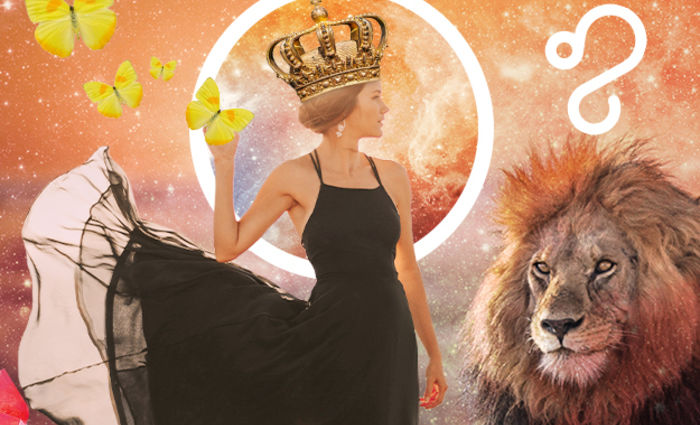 Leo 2020 Horoscope for Love
No more games
Leo, when it comes to love in 2020, you're not playing around, you're playing for keeps. You'll first get a taste of this desire for permanency between March 21 and July 1 as Saturn begins to test the waters in your 7th House of Relationships. Saturn will then move here for an extended visit from December 17 to March of 2023. So, what does it mean when the planet of sobriety, limitation, and lessons, as well as commitment, enters your commitment sector? That's right: it's a double whammy of commitment energy here and you might find that you really do want to settle down with someone special. If you're dating someone, you're going to give this relationship all you've got now, and you very much want it to be long-term. An engagement or marriage is very possible during the stretch of time Saturn moves through this area of your chart, but in 2020, you'll just begin to feel the urge to make someone special yours and yours alone. You want to show this person how much you have to offer, and you're willing to take responsibility for your lover and for your relationship in the most mature way possible.
Stay ahead of ALL the love energies headed your way in 2020 with personalized love predictions »Stay ahead of ALL the love energies headed your way in 2020 with personalized love predictions »
Jupiter, the planet of expansion and blessings, will move into your partnership sector on December 19, and that's going to signal a one-year period when you really might tie the knot. So many Leos will become engaged or get married near December 21, 2020, as Jupiter embraces Saturn.
Opportunities for love
If you're single as 2020 begins, not to worry. A Lunar Eclipse in your romance sector on June 5, followed by a Solar Eclipse in the same area of your chart on December 14, will set the stage for massive changes in who -- and how -- you love. Venus will also retrograde in your friendship sector from May 13-June 25. You might give a second chance to dating someone you put in the friend zone in the past. It could be quite beautiful the second time around.
Stay ahead of ALL the love energies headed your way in 2020 with personalized love predictions »Stay ahead of ALL the love energies headed your way in 2020 with personalized love predictions »