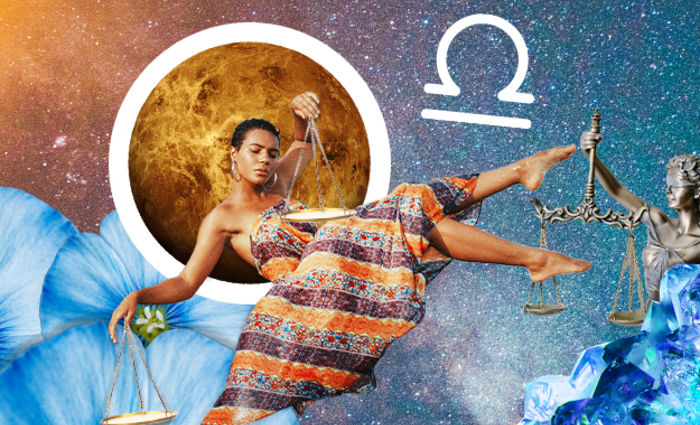 Libra 2020 Horoscope
Trouble on the home front
You might feel as if 2020 goes down in your personal history as a hallmark year thanks to a series of cosmic events that are likely to shatter your perception of what you thought your life was supposed to be. Fortunately, if you're willing to let go of the life you thought you wanted, you'll find your way to the life you're meant to live.
Reveal what's happening for YOU in 2020 with personalized Astrology predictions »Reveal what's happening for YOU in 2020 with personalized Astrology predictions »
It all begins right at the New Year with a stark Saturn-Pluto conjunction on January 12 in your 4th House of Home and Family, set against the backdrop of a Lunar Eclipse at the very top of your chart. This can signal a difficult situation with one of your parents or someone in your clan if you are caring for an elderly or sick relative. The limitations you are experiencing in your domestic world are likely to slap you in the face as you also confront any necessary (but temporary) professional sacrifices you might need to make in order to handle your family responsibilities. Fortunately, with Jupiter also in the same area of your chart, you will keep the faith that whatever changes are happening at home will ultimately work out to restore peace and balance.
Emotional exhaustion
For some it might have to do with a divorce or rough patch between you and your partner. Mars will be retrograde from September 9 - November 13 in your relationship sector, making you feel like you can't fight the fight anymore when it comes to your relationship. You are tired, Libra, and if you're in a situation where you feel like you just can't win, then you might stop trying altogether during this time. Interestingly enough, it might be the very act of you letting go that makes your partner realize how important you are. Will it be too late? Only time will tell.
As your ruling planet Venus goes retrograde from May 13 - June 25, you will have an opportunity to re-evaluate your mindset completely when it comes to love and self-worth. The reframing of your ideology around matters of the heart is likely to lead to this watershed later in the year when Mars turns retrograde in your partnership sector.
Reveal what's happening for YOU in 2020 with personalized Astrology predictions »Reveal what's happening for YOU in 2020 with personalized Astrology predictions »
The lessons of love
If you have children, you might become very serious about parenting this year. One of your kids might test you or go through something that requires you to be their rock. You'll notice this specifically from March 21 - July 1 when Saturn touches your 5th House of Children for the first time in nearly 29 years. Saturn will move into this part of your chart for the long haul on December 17, not budging until March 2023. For 2020, however, you might get a taste of reality when it comes to the commitment of parenting.
If you're a single Libra, you'll have an interesting lesson during that same stretch of time when Saturn touches your 5th house. You'll start to really define what you want in terms of romance and the flighty, superficial dating game will really begin to leave a bad taste in your mouth. You want substance and you're not about to settle for less. Fortunately, once Jupiter enters your romance sector on December 19, you'll start to see the Sun behind the clouds. Love will arrive.
Reveal what's happening for YOU in 2020 with personalized Astrology predictions »Reveal what's happening for YOU in 2020 with personalized Astrology predictions »