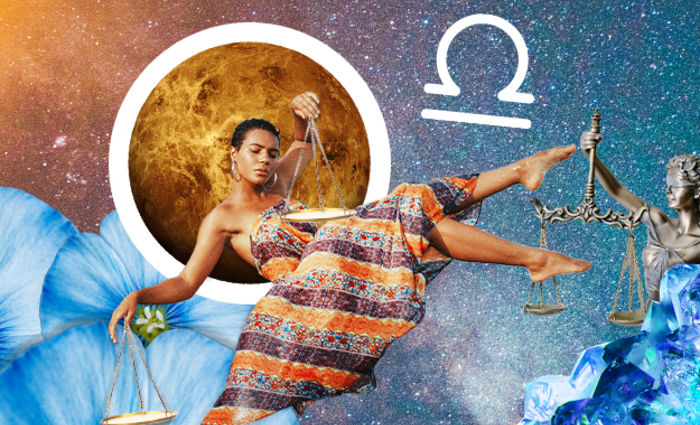 Libra 2020 Horoscope for Love
Anger issues
There's smoking-hot potential for you in love in 2020, but it may not be in the way you think. Mars, the ruler of your relationship sector, is set to turn retrograde this year, and will backtrack right through the area of your chart ruling committed connections. This happens from September 9 - November 13, and during this time, all of the pent-up frustration you and your mate have been feeling with each other is likely to blow. The trouble with Mars, the planet of drive and ambition, now being out of phase, will be that neither of you will particularly feel motivated to work things out. You might each be sitting in your upset about what's troubling you in the relationship and, instead of proactively working through things together, you'll find yourselves at a stubborn impasse where neither of you wants to compromise. You just don't know if it's worth it anymore.
Stay ahead of ALL the love energies headed your way in 2020 with personalized love predictions »Stay ahead of ALL the love energies headed your way in 2020 with personalized love predictions »
If the relationship is one where you've been harboring years of resentment about certain issues, then it is possible you'll give up completely during this time. If, however, the love is still shining brightly underneath all the hot air, this Mars Retrograde cycle will eventually calm down both of your egos long enough to find a way to restore the passion between you.
The past resurfaces
In other news, Venus, your ruling planet of love, will also turn retrograde in 2020. This occurs in your 9th House of Beliefs and Expansion from May 13 - June 25 and might have you completely second guessing yourself with a love situation. If you feel you've made choices in the past that compromised your integrity in order to feel loved and be in a relationship, then that's likely to rub against you now in an extremely uncomfortable way. Single Libras might also notice that a past love comes back. He or she might be someone you used to date in college or someone you learned a great deal from in the school of life. You might even consider resuming love lessons with this person.
Stay ahead of ALL the love energies headed your way in 2020 with personalized love predictions »Stay ahead of ALL the love energies headed your way in 2020 with personalized love predictions »