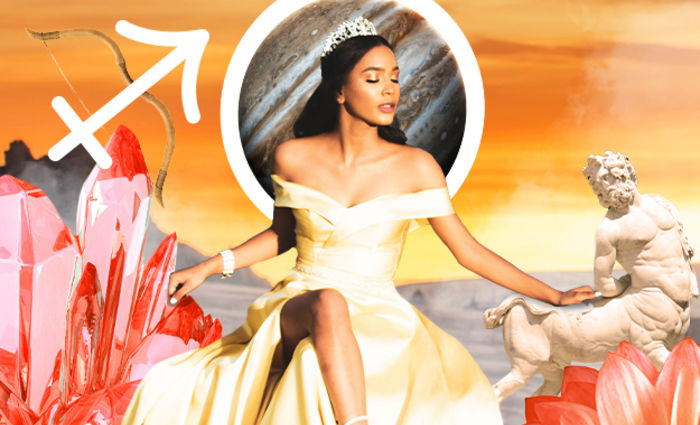 Sagittarius 2020 Horoscope for Love
Under repair
Deep breath Sagittarius, OK? 2020 is shaping up to be monumental for your love life, in every possible way.
Mars will retrograde in your 5th House of Dating and Pleasure from September 9 - November 13. If you are completely single, this isn't the time to start a brand-new sexual relationship with anyone. Don't do it -- it will not be fulfilling long-term. Instead, you may want to reconsider your sexual energy and how you have been using it. Have you been responsible or reckless in this area of your life? Do you feel like you've lost your sex drive? If so, why? This area needs attention and you're required to focus on it so that you can enjoy a new and improved sex life by the end of 2020.
If you are in a relationship, then you also need to take a giant step back. For you it will be the Venus Retrograde in 2020 that is most important. From May 13 - June 25, Venus will take a nap right in your partnership sector, making you reconsider whether or not your partner and your relationship truly make you feel valued. It appears that your love needs are not being met. Perhaps your lover is not aware of how you speak your love language and keeps trying to speak to you in theirs. If so, this needs to be addressed now so that you can fall back into each other's arms and know you belong there.
Stay ahead of ALL the love energies headed your way in 2020 with personalized love predictions »Stay ahead of ALL the love energies headed your way in 2020 with personalized love predictions »
Sweeping changes
Eclipses will also begin in your sign and your relationship sign this year, which means definite turning points in love are on the horizon. A Lunar Eclipse in your sign on June 5 happens while Venus is retrograde. This could represent a breakup or a decision to give someone a second chance. Either way, it'll be emotional.
November 30 hosts a Lunar Eclipse in your partnership sector, while December 14 brings a Solar Eclipse to your sign. By the end of the year you're ready to integrate everything that the Mars and Venus Retrogrades have taught you about sex and love. Yes, Sagittarius, that's a lot, but you can handle it.
Stay ahead of ALL the love energies headed your way in 2020 with personalized love predictions »Stay ahead of ALL the love energies headed your way in 2020 with personalized love predictions »