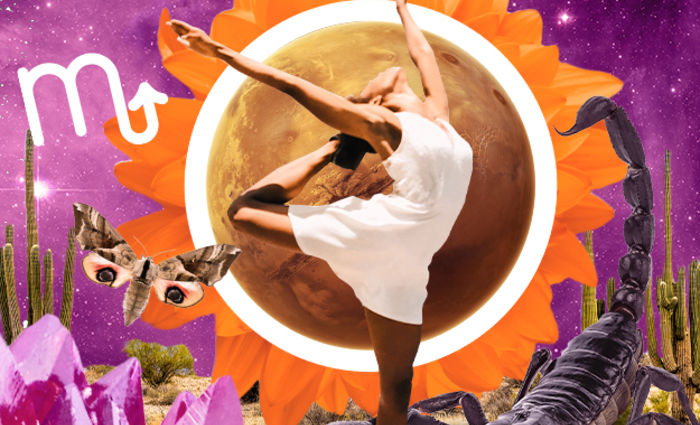 Scorpio 2020 Horoscope for Love
Mind over matter
If you're single as 2020 begins and you're wondering what the most effective way is to attract love into your life this year, the answer is simple: it's all in the extraordinary power of your mind. Jupiter, Saturn, and Pluto will all tour your message sector this year and, on April 4, June 30, and November 12, Jupiter will connect perfectly to Pluto, empowering your ability to think big, confident, bold thoughts and execute those ideas in the most strategic way possible. Jupiter is the traditional ruler of your romance sector, so this is where love and the mind intersect for you in 2020. As you go about living your life, Scorpio, don't be surprised to notice that others are truly mesmerized by your intense, powerful mind. It is your most attractive asset and can certainly help you find the meaningful love connection you're searching for.
Stay ahead of ALL the love energies headed your way in 2020 with personalized love predictions »Stay ahead of ALL the love energies headed your way in 2020 with personalized love predictions »
Bringing back balance
Now, if you're a Scorpio who is in a committed relationship, there appear to be some changes on the horizon in 2020 when it comes to how you and your lover share resources -- both financial and sexual. If you have found that your love connection is more like a business transaction, then from May 13 - June 25, as Venus retrogrades, you're likely to realize just how unfulfilled this leaves you. Keeping a scorecard over who pays for dates or food or household bills is not adding up to a happy, fulfilling relationship and it's time to address it. If there is resentment from one of you over a significant inequality in the division of your money and where it goes to support your life together, then it's time to deal with it. A "what's yours is mine and what's mine is mine" attitude will only damage the love connection you share. Rethink money in your relationship so that the intimate connection you share doesn't fall apart.
Stay ahead of ALL the love energies headed your way in 2020 with personalized love predictions »Stay ahead of ALL the love energies headed your way in 2020 with personalized love predictions »