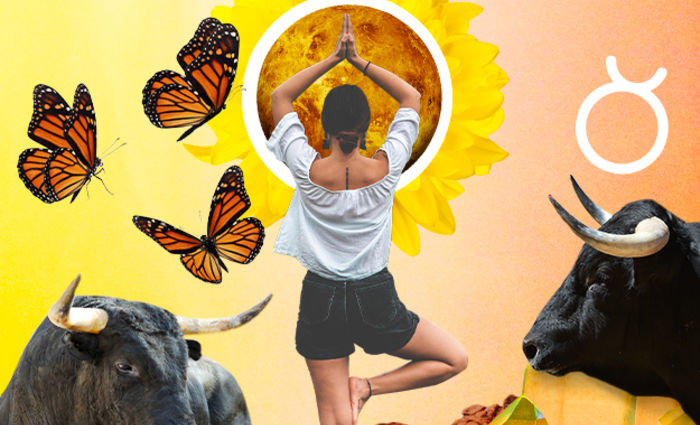 Taurus 2020 Horoscope
Tests and triumphs
You're in a fascinating position in 2020, Taurus. Change is the only constant as Uranus continues to move through your sign. As you walk into the New Year, your life may already be unrecognizable to you from the life you used to live. Most likely, these changes have been ones that you've wanted for quite some time and are more aligned with your personal integrity and values. As a result, even if the change part was uncomfortable, the end result fits you like a glove, making it much easier to get yourself out of your comfort zone.
Reveal what's happening for YOU in 2020 with personalized Astrology predictions »Reveal what's happening for YOU in 2020 with personalized Astrology predictions »
This year, while the revolution will continue, you might find that it's not as easy to go with the flow -- especially when it comes to your career. From March 21 - July 1, Saturn, the great taskmaster of the zodiac, will dip out of Capricorn and into Aquarius, which also moves him to the very top of your chart. This is a monumental life transit that is sure to test you in terms of your professional life. Although Uranus won't make an exact square to Saturn during this time, because Uranus rules your career sector, you are certain to feel the burn of electric currents coursing through your professional life. You might be rattled over changes to your company that push your security buttons. Where is your place in all of this? You may have to consider your career goals altogether. Pay close attention to the rumblings of change during these short months. After December 17, Saturn will move to the top of your chart and stay there through March of 2023. You can count on a time of becoming the authority in your career, but your success will be directly proportional to the level you've earned it. With Saturn, there is no free lunch.
Earn your rewards
So, while Jupiter, Saturn, and Pluto are moving together through your 9th House of Learning for most of the year, and while eclipses continue to flank your communication axis (eclipses on January 10, June 21, and July 5), your best course of action is to remember that the wisest teacher is the eternal student. You might be so busy teaching, writing, speaking, or sharing your expertise with others that you feel there is no time for advancing your own studies. That would be a terrible mistake. This is your year to level up your learning, Taurus. Get a certification or license. Do something that will make you even more of a gem in your industry. Earn your keep. That way, Saturn will be more likely to reward you when he takes up residence in your career sector.
Reveal what's happening for YOU in 2020 with personalized Astrology predictions »Reveal what's happening for YOU in 2020 with personalized Astrology predictions »
Creating cash flow
Finances are likely to require your attention and revision over 2020 as well. Your ruling planet and the planet of money, Venus, turns retrograde from May 13 - June 25, and this occurs in the earned income sector of your chart. A chance to revise your entire process of making money is possible -- especially with a Lunar Eclipse connecting to Venus Retrograde on June 5. Past opportunities might turn profitable for you, but only if you're willing to open your mind to a new outlook and let go of your dogmatic beliefs about financial success up until this point. If you are open to the ebbs and flows this year, Taurus, the universe will grant you success. Once Jupiter moves to the top of your chart on December 19, you'll begin to see it for yourself.
Reveal what's happening for YOU in 2020 with personalized Astrology predictions »Reveal what's happening for YOU in 2020 with personalized Astrology predictions »