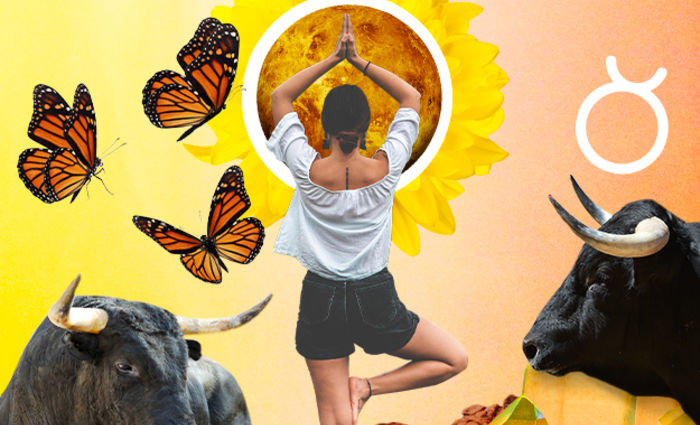 Taurus 2020 Horoscope for Love
Like apples and oranges
When it comes to love and relationships, 2020 might be a year when you and your partner realize you are more different than you thought. It all begins with the pronounced conjunction on January 12 between Saturn and Pluto in Capricorn. This occurs in your 9th House of Beliefs, Morals, and Legality. Since Pluto rules your partnership sector, it is very likely that you'll have to address a major area between you and your mate where you just don't see eye to eye. A frustrating incompatibility between world views, overall life perspective, or even spiritual beliefs might now become the straw that breaks the camel's back in your relationship. Sure, the chemistry between you and your partner might be off the charts, but if it's a relationship based purely on sensual delights, even you will start to feel the lack.
Stay ahead of ALL the love energies headed your way in 2020 with personalized love predictions »Stay ahead of ALL the love energies headed your way in 2020 with personalized love predictions »
If the love is strong between you and your mate, however, then you'll find a way to reconcile the differences you appear to have outside the bedroom. Another possibility is that you're looking for a legal agreement from your partner. Yes, we're talking marriage. You might start the year giving your mate an ultimatum and, if that's the case, there could be some drama.
Be there for yourself
Adding to the intensity of romantic matters this year is the fact that your ruling planet of love and sensuality, Venus, will retrograde from May 13 - June 25. This retrograde occurs in the area of your chart connected to self-worth and confidence as well as your earning power. You might feel that your sweetheart is not as supportive of you as you'd like. If so, it's on you to realize that you can't base your worth on what anyone else thinks about you: especially your lover. Second guessing your love life situation is likely in 2020, Taurus, but please, don't ever second guess how awesome you are.
Stay ahead of ALL the love energies headed your way in 2020 with personalized love predictions »Stay ahead of ALL the love energies headed your way in 2020 with personalized love predictions »