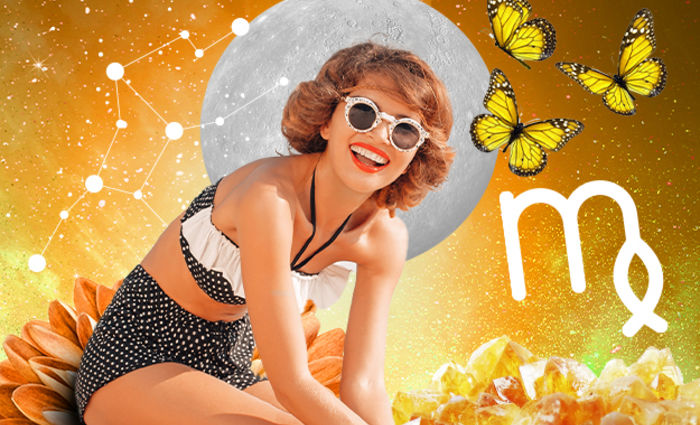 Virgo 2020 Horoscope
Prepare for a turning point
To begin the year, a massive shift in your love life -- or your relationship with a child -- might occur near January 12. The monumental force of Saturn and Pluto lined up in the area of your chart that's connected to romance and children cannot be ignored as 2020 opens up. There is the potential for endings and toil with these planets, but at the same time, with Jupiter also present, there will be the possibility to heal and possibly resurrect a bond you have with an estranged child or lover.
Reveal what's happening for YOU in 2020 with personalized Astrology predictions »Reveal what's happening for YOU in 2020 with personalized Astrology predictions »
Another possibility is that you are trying to have a baby and have been experiencing some difficulty. The New Year signals a turning point where you might realize it's time to explore other options besides old-fashioned baby-making in order to become a parent. As you know, there are many, including surrogacy and adoption. Be open. For some, however, you will find out exactly what the medical issue is and, again, thanks to Jupiter, might be able to resolve it.
Health is wealth
In fact, with Saturn stepping into your 6th House of Health from March 21 - July 1, if a health issue does surface, it is your karmic call to pay attention to it. When health matters flare up or become diagnosed during a Saturn/6th house transit, it is usually an opportunity to become more responsible and conscientious about your health and lifestyle choices that contribute to your well-being. People who turn into absolute health nuts out of the clear blue sky usually have a Saturn/6th house transit. Welcome to the club!
Reveal what's happening for YOU in 2020 with personalized Astrology predictions »Reveal what's happening for YOU in 2020 with personalized Astrology predictions »
Finding your place
For the most part, however, 2020 will be about dynamic changes to your home and family life as well as your professional world. Eclipses begin to touch these parts of your chart in 2020, calling you to consider your place in the world in a significant way. Venus turns retrograde at the top of your chart between May 13 and June 25 and this might be when it all begins for you. At this time, you might grapple with feeling completely unsatisfied professionally and wonder if you have been wasting your time and talents for way too long. A long overdue internal dialogue will likely occur that makes you reconsider whether or not you are delivering the value you can and should be professionally, and whether or not you're being appreciated by higher ups if you have been consistently over delivering without reward.
Whatever happens internally as a result of this time might lead to a drastic turning point in your career near the November 30 Lunar Eclipse at the top of your chart. Remember, if something ends for you at this time it really was long over-due. A transition that happens is only realigning you to what your true potential is vocationally. If you are already in touch with what you're meant to do and have spent most of 2020 focused on your goals, then this eclipse might bring a significant reward, making you feel that you have finally arrived!
Domestically, there are also changes on the horizon. Eclipses will fall in your 4th House of Home and Family on June 5 and December 14, making it quite likely that you'll relocate, or that there will be significant developments with your clan. Again, this might tie into children. Old enough to become a grandparent? That might happen this year. Wow!
Reveal what's happening for YOU in 2020 with personalized Astrology predictions »Reveal what's happening for YOU in 2020 with personalized Astrology predictions »