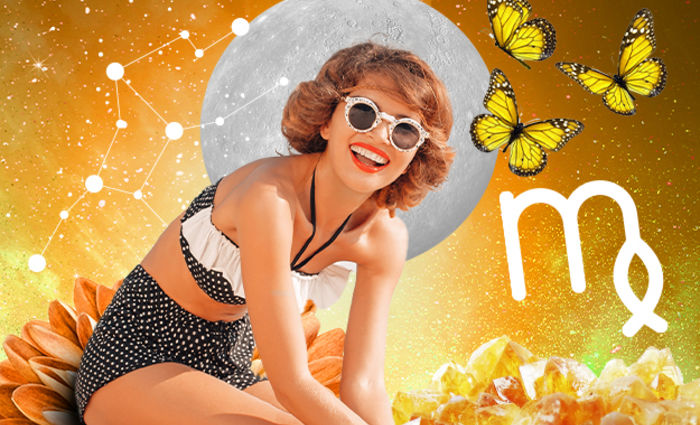 Virgo 2020 Horoscope for Love
Testing your foundation
Love is not always unicorns and rainbows, Virgo, and this is something you are keenly aware of. Love requires patience, mutual respect, and tons of work. The work part, you've always had down pat -- in fact, it's where you excel. This year, however, it doesn't seem to matter how much work you put into a certain romance. If the love has died, it is dead, and in 2020, you'll need to be brave enough to call it quits.
If this is the case for you, it's likely to happen very early in the New Year. On January 12, a seismic shift in your love life will occur thanks to the Saturn-Pluto conjunction happening in your romance sector. If you've been carrying all the burden in a romance and have not felt as if your partner is willing to carry their fair share, then this is likely to be a breaking point for you and your sweetie. You both might realize now that you never took the time to build your relationship on solid ground. If so, nothing can stop it from crumbling beneath you. Another possibility is that you experienced a major struggle in your love life back in 2019 but chose to try and work through your differences with your sweetheart because of your depth of commitment.
If so, you might walk into the New Year realizing that some things just can't be fixed. It might be time to walk away.
Stay ahead of ALL the love energies headed your way in 2020 with personalized love predictions »Stay ahead of ALL the love energies headed your way in 2020 with personalized love predictions »
Singles strike it rich
If you're completely single, then this major planetary conjunction is likely to become an awakening for you where you're finally opening your heart to welcome love into your life. Thank heavens for this because you'll also have the support of Jupiter in your true love sector all year long -- until December 19! This is one of the most auspicious times to meet someone new who lights your fire. Empowerment in love is definitely possible since Jupiter will embrace Pluto on April 4, June 30, and November 12. Big, transformative love is something you can't escape. Lucky you.
Stay ahead of ALL the love energies headed your way in 2020 with personalized love predictions »Stay ahead of ALL the love energies headed your way in 2020 with personalized love predictions »