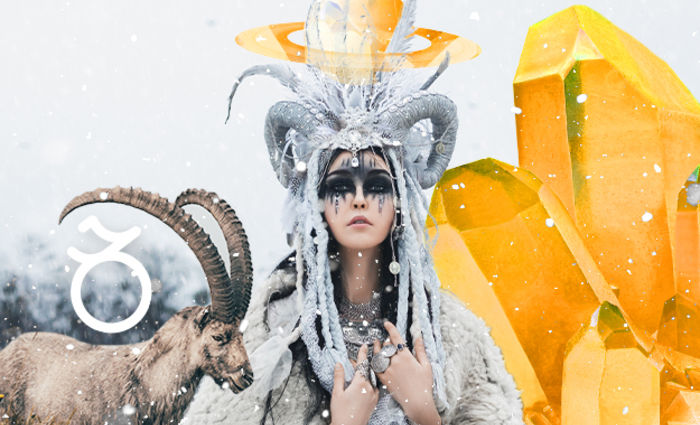 Capricorn Love Horoscope 2021
Your love horoscope reveals what's in store for Capricorn's heart this year
After being pushed to do lots of deep, internal work on yourself, you'll find that you'll have lots more to offer potential mates and dates throughout 2021, which will help to bring fresh energy into your love life. Of course, the cosmos will be on hand, helping you out as exciting Uranus continues to travel through Taurus and your 5th House of Romance, bringing you all sorts of new and interesting people to flirt with and date. As Uranus is the planet of the unusual, you might also find that you're interested in people that don't fit your typical type. Though, you'll have serious Saturn (your ruling planet) and high-minded Jupiter in Aquarius and your 2nd House of Values for most of the year, which could make you extra picky about who and what you want in love. Try to remain open -- something different or unexpected may be just what you need.
Come November 19, your love life gets shaken up again under a super-charged Lunar Eclipse in Taurus. With the help of this eclipse, you could be ready to take a romance further or move on to something better, especially if you've been settling for less. Either way you decide to go will depend largely on you knowing and standing firm in your worth.
Navigating through the energy of 2021 will be tricky -- get daily advice designed just for YOU »Navigating through the energy of 2021 will be tricky -- get daily advice designed just for YOU »
Between the eclipse in Taurus and both Jupiter and Saturn moving through your 2nd house, in 2021 you're being pushed to ask for more for yourself in love instead of trying to make the most of an unfulfilling situation. Though, if you do find (or have already found) the right one, it'll be time to work through your fears around being worthy and deserving of a happy, lasting relationship, so you don't sabotage it.
When love planet Venus goes retrograde in your sign on December 19, you can expect to receive more cosmic lessons around self-love and self-affirmation. By knowing how loveable you are, you will have the confidence to fully love and be loved by another.
Navigating through the energy of 2021 will be tricky -- get daily advice designed just for YOU »Navigating through the energy of 2021 will be tricky -- get daily advice designed just for YOU »