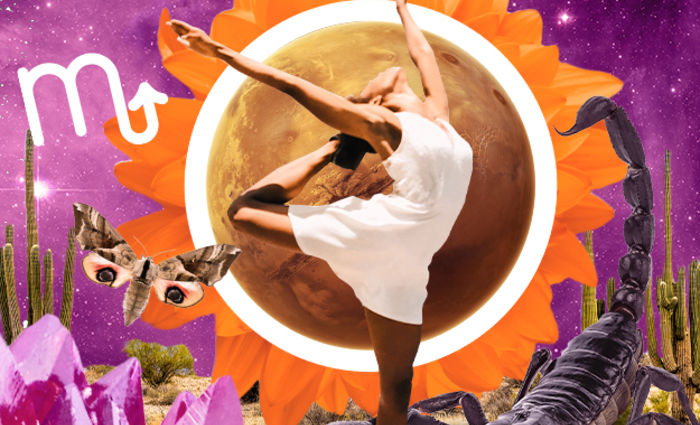 Scorpio Love Horoscope 2021
Your love horoscope reveals what's in store for Scorpio's heart this year
You could feel like you're being pulled in two directions in love throughout 2021, Scorpio! This is because freedom-loving Uranus will be in Taurus and your 7th House of Partnership while serious Saturn and expansive Jupiter will be taking up residence in Aquarius and your 4th House of Home and Family. As Uranus continues to change your approach to relationships as well as the kind of people you're drawn to, a powerful Lunar Eclipse on November 19, also in Taurus, could bring an end to a long-term relationship with someone if the connection has become stagnant or broken beyond repair.
On a similar note, you and your partner could be on different pages this year when it comes to big decisions like starting a family, as Jupiter and Saturn will be motivating you to put down roots. Can the two of you see eye to eye? Saturn's presence may put pressure on you to stick around and work through it, but any compromises you make shouldn't be at the expense of your own happiness. Part of your homework for the year is learning how to stay grounded and secure in yourself without being overly dependent on your partner for your fulfillment.
Navigating through the energy of 2021 will be tricky -- get daily advice designed just for YOU »Navigating through the energy of 2021 will be tricky -- get daily advice designed just for YOU »
Of course, what happens in your love life this year doesn't have to be about a breakup. You and your sweetheart could decide to up and move in together or elope. If one of you relocates, you might decide to maintain a long-distance connection, and do so happily. With Uranus in the picture, you can expect something unconventional about the nature of your connection.
If single, look to lucky Jupiter's dip into romantic Pisces and your 5th House of True Love from May 13-July 28 to give your love life a huge boost and increase your chances of finding your person. Though, if you find yourself torn between wanting to play the field and wanting to settle down, you'll need to be super honest with yourself and others about what you really want.
Navigating through the energy of 2021 will be tricky -- get daily advice designed just for YOU »Navigating through the energy of 2021 will be tricky -- get daily advice designed just for YOU »