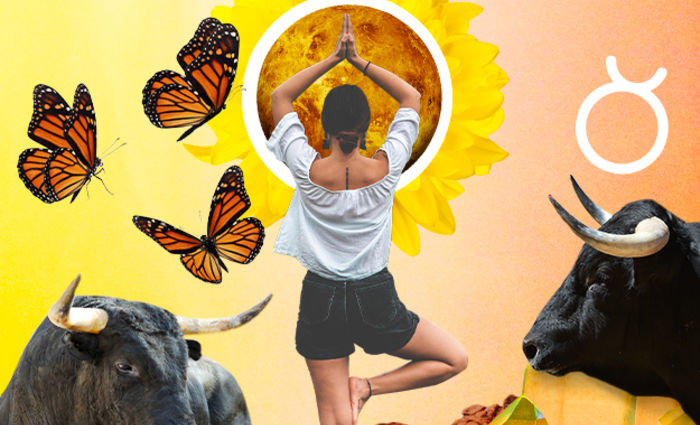 Taurus Love Horoscope 2021
Your love horoscope reveals what's in store for Taurus' heart this year
Stability is often something that you crave in a romantic relationship and you usually have no trouble digging in and sticking around for the long haul with a partner. However, thanks to serious Saturn in Aquarius and your 10th House of Ambition battling it out with unconventional Uranus in your sign throughout 2021, you might find that the part of you that loves consistency in relationships is seriously at odds with the part of you that's craving freedom. Couple this cosmic combo with the self-defining Lunar Eclipse in Taurus on November 19 and you'll be ready to move on from a long-term connection that's either run its course or has demanded way too much from you.
Navigating through the energy of 2021 will be tricky -- get daily advice designed just for YOU »Navigating through the energy of 2021 will be tricky -- get daily advice designed just for YOU »
If single, love might be on the backburner for you this year as you focus more on doing what you want, including pursuing your goals and aspirations. If you do decide to get involved with someone this year, it might be more of a low-commitment connection. That's not to say you can't have something serious, but your partner will definitely have to be supportive of you and on board with all of the moves you'll be making. This also applies to those of you in a long-term connection.
If you've been settling for less due to familiarity or insecurity, look to the revolutionizing eclipses on May 26, June 10, and December 4 that fall in your 2nd House of Values and 8th House of Sharing to help you with raising the bar for yourself and your love life. If you're in a committed relationship and share finances or financial obligations with your partner, money will be a hot-button topic between you as you're pushed to confront issues around resentment, control, or codependency. During 2021 you can expect the cosmos to push you to affirm your happiness and what you want, and your worthiness in getting it.
Navigating through the energy of 2021 will be tricky -- get daily advice designed just for YOU »Navigating through the energy of 2021 will be tricky -- get daily advice designed just for YOU »