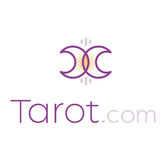 Mission Statement

Tarot.com's mission is to provide universal access to time-honored divination systems that support deeper self-knowledge and genuinely mystical experiences, using the Internet and other interactive media.
The essence of our mission is to give people a do-it-yourself way to empower themselves with a stronger ability to make better decisions, better relationships and less stress -- so that they can be at peace and fulfill their heart's desires in a chaotic world.
We are committed to making sure that every divination report or reading that we publish is authentic, such that:
all reports and the way the casting of Tarot and I Ching is accomplished are in exact mathematical alignment with traditional methods;
all reading results are the result of the users' picking of the cards or casting of the coins, not the result of the computer picking them according to some automated formula;
and a beautiful and respectful feeling is maintained throughout the experience.
Our vision is of a much better world where people are free from superstitious beliefs that keep them from calling upon their own intuition when they need it most, and where they have easy, immediate and inexpensive ways of doing this for themselves.