---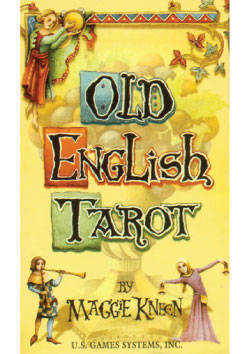 Old English
The detailed imagery in the Old English Tarot deck portrays scenes of peasant life and religious traditions of medieval England. Its richly patterned, heraldic borders and distinctive colors schemes let your imagination explore this long ago era.
Old English Tarot deck preview:
Old English deck © U.S. Games Systems, Inc.
View any card in the Old English Tarot Deck:
Select a different deck below to learn more: