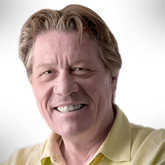 Hans Decoz
The definitive name in Numerology

Beginning his study of Numerology in 1969, Hans opened his professional Numerology practice in 1982. His keen interest in computer science led him to develop a computer-based divination system to assist his client work. In 1985, he produced the first Numerology chart-maker program, called the DecozChart. This unique Numerology program produces a complete Numerology chart that captures the many cycles and changes each person goes through in any 50-year period. The DecozChart is responsible for the high degree of accuracy in the Numerology reports on Tarot.com.
Hansis the co-author of Numerology: The Key to Your Inner Self, and a line of Numerology products available on www.decoz.com offering Numerology reports like personality profiles and future forecasts. Born on May 15, 1949 in Amsterdam, the Netherlands, Hans currently resides in Arizona. He offers Numerology lectures, courses and personal consultations to people around the globe.
In April 2016, Hans launched The World Numerology App to deliver the full catalog of his new and expanded work - 18 Readings and Charts. The app includes a Free 20-page Personal Reading and Daily Forecast. Available for computer, tablet, and smart phone.