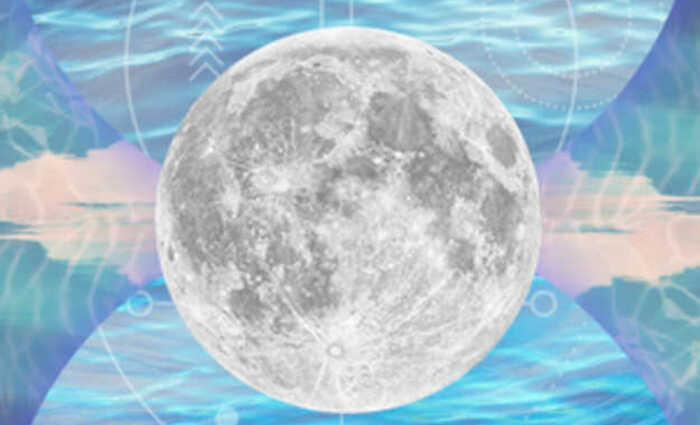 Once in a Blue Moon
Learn about the Blue Moon and its meaning
Have you heard the expression, "once in a Blue Moon," and wondered what it means? Does the Moon really turn blue? Does this only happen once every couple of hundred or thousand years? Well, the answer is no and no. The next Blue Moon will be in May 2026.
See how the Moon affects YOU every day with your own custom free Cosmic Profile.
The term "Blue Moon," which people have adopted as a way of describing something rare, is more or less an "extra" Full Moon. Most years have 12 Full Moons, which occur approximately every month. But once every two or three years, there's an extra Full Moon -- and that is what we call a "Blue Moon."
So why is there an extra Full Moon? It's simply because the solar calendar has about 11 more days than the lunar calendar, and after a few years all those extra days build up to the point where there's an extra Full Moon.
And why the color blue, if the Moon doesn't really turn blue? It's believed the word comes from an old Middle English word, "belewe" -- which actually means "betray." In other words, they used to call it the Betrayer Moon, because this extra Full Moon didn't fit into the normal lunar cycle. Over the years the word "belewe" evolved into "blue" -- hence, we give you the "Blue Moon."
The most recent Blue Moon occurred in August 2023, and the next will come along on May 31, 2026. Full Moons are emotionally charged, so any time there are two Full Moons in one month it means that month could be an emotional roller coaster for some people. Thank goodness it only happens once in a Blue Moon!
Get your custom Extended Birth Chart now to see how your Moon impacts YOU »