Mercury in Capricorn: Powerful, Practical, Efficient
Dec 1, 2023 – Dec 22, 2023
When Mercury enters practical Capricorn, our thoughts come down to earth, our ideas are realistic, and communication becomes very clear. Mercury is the planet that rules our minds and influences the way we think and speak. Because Capricorn is one of the most conservative signs of the zodiac, Mercury's transit here puts a methodical, rational spin on our thought processes and interactions.
While this may not seem like the most exciting time, Mercury in Capricorn is full of benefits! And the timing couldn't be better: This transit always happens near the New Year, blessing us with grounded, goal-oriented energy to help us make and keep our resolutions.
Want to know if YOUR Mercury is in Capricorn? Find out with a FREE Essential Birth Report sample now.
When Mercury is in Capricorn
Capricorn is the businessman of the zodiac, with its sights set on efficiency and success. While Mercury spends time here, we are inspired to think and act in ways that will help us reach our goals. Capricorn's influence clears up our thoughts, helping us hone in on the most important and fruitful ideas. We're also able to be more direct in our communication during this transit, cutting down on misunderstandings and wasted time.
One of the biggest benefits we experience during Mercury in Capricorn is the building of ideas. The many thoughts that run through our minds are easier to organize, and we can see them like puzzle pieces, arranging them until they fit together in the way that makes the most sense. Once we can see our ideas as a solid form, we are able to take action and turn them into reality.
While we tend to be straightforward during this transit, we must beware of the tone we take when interacting with others. Capricorn is acutely aware of hierarchies, which means that conversation may become more controlling than constructive. We all think our ideas are the best ideas during Mercury in Capricorn, but if we spend too much time worrying about who's in charge, we won't end up getting much done.
Mercury Retrograde in Capricorn
Every Mercury Retrograde is a time when misunderstandings and mishaps are common. Because Mercury appears to be moving backward in the sky, things associated with Mercury -- conversations, negotiations, technology, travel -- tend to go haywire. When Mercury retrogrades through Capricorn specifically, it targets the areas of life Capricorn rules: our careers, ambitions, and public status. You may experience setbacks in work, clash with authority, or suffer a blow to your image.
But there's always something good you can take from Mercury Retrograde, too! A retrograde in Capricorn is a great time to look back on your professional life and assess where changes are needed. If you aren't happy with the direction you're headed, this is the time to revisit plans or paths you experimented with in the past to see if they make more sense.
If you were born with Mercury in Capricorn
If you were born while Mercury was in Capricorn, you are blessed with a strong work ethic and a reliable reputation. Your calm and collected style of interacting makes others feel they can trust you and depend on you. When you say you'll do something, you do it.
You have high standards for yourself. While you're working toward one goal, you're already planning your next. But while you like the view from the top, don't let it go to your head -- if you speak down to others or come across as too direct and controlling, you could end up all alone up there.
Though some may see you as pessimistic, you see yourself as efficient. If something doesn't have a purpose, then you have no use for it in your life. It's as simple as that! By regularly eliminating thoughts, people, and situations that don't do you any good, you are able to focus on what's left: the things that will help you the most and take you the furthest.
One of the best lessons you can learn with your Mercury in Capricorn is that you don't have all the answers ... at least not as much as you think you do. There is value in others' opinions and knowledge, and a benefit to seeing all the shades of grey between black and white. If you keep your mind closed to any thoughts or ideas that aren't your own, you'll limit your amazing potential.
Mercury in Capricorn Traits:
Realistic
Organized
Goal-oriented
Authoritative
Professional
Rational
Structured
Conservative
Methodical
Mercury Forecasts & Reports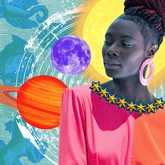 Essential Birth Report
Get your complete birth chart to see how all the planets influence you personally.
Start report »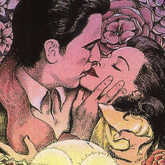 Love Celtic Cross Tarot Reading
Uncover the complex and deeper issues around any romance with the insight and advice of this 10-card love Tarot reading.
Start reading »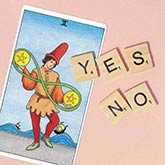 Yes or No Tarot Reading
Take action on any decision with clear-cut advice from this 8-card Tarot reading by Mary K. Greer.
Start reading »