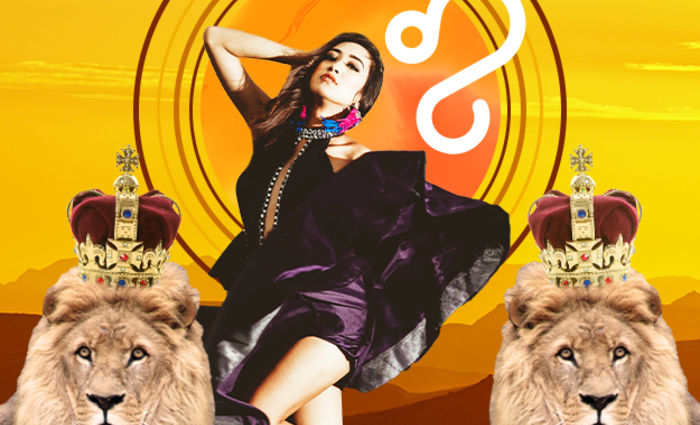 Sun in Leo: Generous, Creative, Proud
Jul 22, 2024 – Aug 22, 2024
Our spirits are ready to roar when the Sun moves into the glowing and self-expressive sign of Leo! Leo is the embodiment of expression, and encourages us to show who we are to the fullest. The Sun is at home in Leo, so its warm, vibrant energy flows through easily.
The Sun's transit through Leo is an upbeat time that should be spent playing, loving, and creating! It's a time to re-energize ourselves by enjoying and experiencing life and all the fun little things that make us happy.
Reveal if you have any Leo in your chart with a FREE Birth Chart Reading »Reveal the powerful cosmic cycles unfolding for you during Leo season with Daily Horoscopes personalized to YOUR birth chart »
When the Sun is in Leo
Full of optimism and enthusiasm, the Leo Sun reminds you that life is something you should revel in! See how you can make the most of this transit here:
WHAT TO DO:
Reach for the stars! Confident Leo doesn't hold back, so now's the time to go after what you want -- whether it's a relationship, a job, or a new project or adventure. Leo is strong, outgoing, and ambitious, and all this energy gives you an extra boost toward success.
WHAT TO SAY:
Everything! Bold Leo is an expressive sign that doesn't hold back anything. Whether you want to sing it or scream it, now 's the time for all manner of creative, loving, and fearless expression.
WHERE TO GO:
The park. All work and no play makes Leo a dull Lion! Getting outside to run around, play, and soak up the Sun's rays will rejuvenate your heart and spirit.
WHAT TO WEAR:
Go glam. Leos like attention, so put on your finest, most eye-catching threads and get yourself noticed! We're talking lots of bright colors like red and hot pink, and be as daring as you like with cuts, patterns, and accessories.
WHAT TO BUY:
Jewelry. Not only will a classy new piece of jewelry make you feel regal like the Lion, you'll also soak up all the compliments and comments you receive when you wear your prized new piece out on the town. (Hint: Leo's color is gold!)
WHAT TO WATCH OUT FOR:
Arrogance. The energy of the Sun in Leo is sexy, showy, and self-assured, which can sometimes come across as vanity or arrogance. Be careful of being too overt or aggressive during this time.
WHAT TO LOOK FORWARD TO:
Love! Leo rules the heart, and lives to express itself, so you can expect lots of affection and attention while the Sun is warming up this romantic sign.
Reveal if you have any Leo in your chart with a FREE Birth Chart Reading »Reveal the powerful cosmic cycles unfolding for you during Leo season with Daily Horoscopes personalized to YOUR birth chart »
If you were born with the Sun in Leo
Being born under the big and bright Leo Sun, you're a vibrant and creative soul! You know that life is meant to be enjoyed, and you make sure to balance your work with lots of pleasure and play. If you don't have an outlet to express your feelings, you start to feel very confined.
You have a strong sense of self-confidence and enjoy having all eyes on you. But you're not only focused on yourself -- you're also amazingly generous, and make it a point to regularly show your love to others. Just like the Sun, your radiant personality warms the whole world around you.
Love:
Leos make great lovers -- after all, your sign rules the heart! You do best in relationships that are fun, active, and playful. Anyone who wants to be with a Leo better be able to take a compliment -- and give plenty of them, too! You are a very generous lover, and expect to be treated the same in return.
You have so much passion within you that you want to share with someone close to you. But keep that passion in check! When you get fired up, it turns into drama, and this can quickly wear on others.
Career:
Your charming and magnetic personality can take you so far! You'll do well in any career that involves a bit of performing like the creative arts, sales, or public speaking. Leo is also the sign associated with children, so working with kids would also be a great avenue for you.
You thrive on recognition, and won't feel fully satisfied with your work until it's acknowledged. Teamwork can be a hang-up for you. You like to be the center of everything, and having to take in someone else's ideas or opinions takes the attention off you. Learning to share the spotlight is one of your greatest lessons.
Friendship:
Your loyalty and generosity pull many friends into your life! You have the warmest heart, and you will not settle until the people you love know they are loved. However, you'll need to find friends who don't mind playing second fiddle -- somebody who takes the attention off you is more likely to become an enemy than a friend.
What sets you apart:
Your flamboyance! As the sign of expression, the ways you dress, speak, act, and move through life guarantee that you'll stand out in every crowd.
Reveal if you have any Leo in your chart with a FREE Birth Chart Reading »Reveal the powerful cosmic cycles unfolding for you during Leo season with Daily Horoscopes personalized to YOUR birth chart »
Sun in Leo traits:
Sun Forecasts & Reports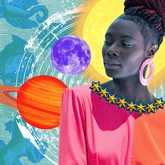 Essential Birth Report
Get your complete birth chart to see how all the planets influence you personally.
Start report »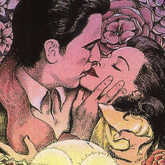 Love Celtic Cross Tarot Reading
Uncover the complex and deeper issues around any romance with the insight and advice of this 10-card love Tarot reading.
Start reading »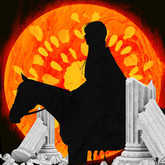 Horoscope Tarot Reading
This 12-card Tarot reading looks at every aspect of your life through the 12 houses of Astrology.
Start reading »