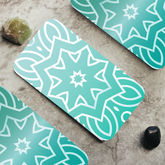 Spark Powerful Change with Your Breakthrough Tarot Reading
Unlock the secret to a life-altering breakthrough...

When it feels like you just keep going around and around in circles or like you can't seem to get out of a bad pattern you're stuck in, it's natural to want to give in to defeat. It's usually easier to get into these situations than out of them, but you always have a choice: either break down or break through.
You are far too powerful and have too much going for you to break down, so take a deep breath and prepare to break through! You don't have to go it alone. Your Breakthrough Tarot Reading is here to provide you with a powerful new perspective to activate your breakthrough moment. This 5-card Tarot reading reveals empowering insight about your past, present, and future to help you see a new side to your situation and get you moving in a positive direction.
Keep reading to learn exactly what this brand-new breakthrough reading can reveal to YOU!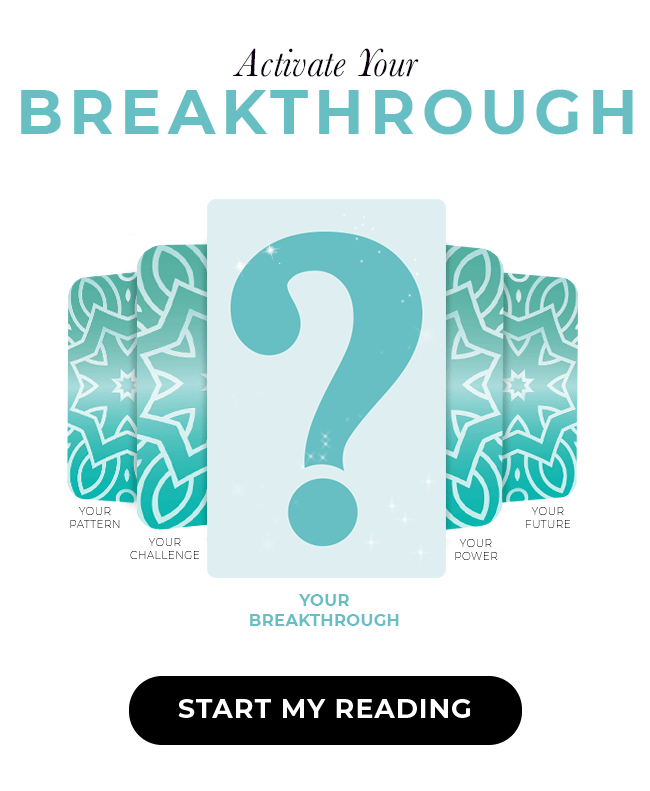 Position 1: Your Pattern card
Past influences and behaviors that are impacting you now
All roads have led you to this dilemma you are facing, so it's important you look to your past for help in the present. The card you choose in the Your Pattern position can remind you of experiences and lessons from your past that apply to you right now. You may also gain greater insight into what got you into this situation in the first place.
Start your reading to activate your personal breakthrough now »
Position 2: Your Challenge card
Insight into the challenge you are facing and its hidden opportunities
You already know what you're struggling with, but you may be missing some key information that can help you turn this situation into something you can work with. The Tarot card in the Your Challenge position reveals a beneficial action you can take to gain control over the challenge you're dealing with and start seeing a way out.
Start your reading to activate your personal breakthrough now »
Position 3: Your Breakthrough card
A powerful new way of seeing and approaching your situation
This is the moment you've been waiting for. Your Breakthrough card gives you a fresh perspective on the situation you're dealing with, opening you up to a whole new world of solutions. After spending so much time and energy feeling stuck and pondering your dilemma, the insight from this card you choose can help turn everything around.
Start your reading to activate your personal breakthrough now »
Position 4: Your Power card
Inner wisdom or skills you hold that will benefit you now
Tunnel vision is all too common when you're trying to solve the same problem over and over again. You get stuck in a loop of effort, and it becomes difficult to see anything else. The card in the Your Power position reveals something that's already within you that can help you in your circumstances. You may have forgotten about this inner power, or you may not have even known you held it in the first place, but once it is revealed, it is something you can rely on.
Start your reading to activate your personal breakthrough now »
Position 5: Your Future card
The energy you are carrying forward and how things could unfold
The final card in this Tarot spread connects your present and your future, revealing opportunities that lie ahead based on how you handle yourself right now. Your Future card provides advice you can use now to help you move through your present concerns and closer to your real potential.
Start your reading to activate your personal breakthrough now »
Having a breakthrough moment is possible! Get the fresh perspective needed to kick negative patterns to the curb and break into positive territory NOW...