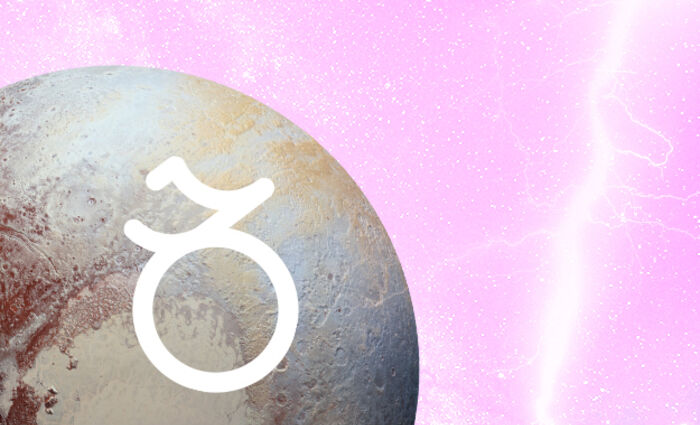 Pluto in Capricorn: Focused, Efficient, and Reconstructive
Jun 11, 2023 – Jan 20, 2024
Pluto, the farthest planet, rules our darkest realms. He holds dominion over our fears, our secrets, and our needs for power and control. It's Pluto that pulls the darkest parts of ourselves into the light, forcing us to identify where changes are needed.
Authoritative Capricorn sees Pluto's bet and raises it. Capricorn is a sign of success and strength, able to embrace the intensity of Pluto and direct its transformative energy where it's needed most. This powerful combination has the ability to change the world at large...
Want to know if YOUR Pluto is in Capricorn? Find out with a FREE Essential Birth Report sample now. Want to know if YOUR Pluto is in Capricorn? Find out with a personalized birth report now.
When Pluto is in Capricorn
The good news is, Pluto and Capricorn have some things in common. They are both success- and power-oriented. They share a strong sense of intention and focus that makes them supremely efficient in their tasks. But, because of their mutual hunger for results, we may find that compassion for others' ideas and viewpoints gets cast aside during this transit; we're especially intolerant now of contrary views that threaten to slow down our forward march.
Pluto wants us to leave behind negative patterns and structures that no longer work for us. Often this involves a certain level of destruction -- Pluto must tear down the past so we may build anew. Many signs would be crushed under the weight of Pluto's power, but not Capricorn. Capricorn is strong enough to harness his transformative energy and channel it to the most effective areas.
Because Pluto is the farthest planet, he has the broadest reach, influencing the whole of humanity more than each individual. As a society, Pluto in Capricorn forces us to face our feelings about power, government, and corporations. These are Capricorn's areas of focus, and Pluto's presence here could give us an especially negative view of people and institutions that are in positions of control. The goal of Pluto in Capricorn is really to transform this social order -- to overcome the inequities of power and resources by becoming more aware of our shared humanity.
Pluto Retrograde in Capricorn
As Pluto treks backward through the cosmos each year, he's on a mission to force deep, real change in our lives. While Pluto's energy is typically cast globally, Pluto Retrograde zeroes in on us as individuals, our negative patterns, and the lies we tell ourselves...
In Capricorn, Pluto Retrograde forces us to honestly consider our goals and they ways we are sabotaging ourselves. Just because a goal has been a goal for a long time doesn't mean it's the right path. Clinging to our already-laid plans because we fear change or starting over will not end in us feeling good about our accomplishments. Allowing Pluto Retrograde to point out our weak points actually puts the control back in our hands. It doesn't feel good to see the error in our ways, but it gives us the power to transform our negative behaviors and, ultimately, end up in the best place possible.
Natal Pluto in Capricorn
Having Pluto in Capricorn in your natal Astrology chart indicates that you are especially efficient and effective when pursuing your goals. Though Pluto can feel destructive and chaotic, Capricorn has a tight hold on Pluto in your chart, helping to direct its focus and intensity into the areas with the most potential.
But while you are skilled at achieving goals, you need to take your time. Trying to rush to the finish line or cut corners takes away your control and steers you off track from your purpose. For you, making methodical, step-by-step changes will create the solid foundation you need to build on in order to fulfill your potential.
With Pluto in Capricorn you may find you clash with authority more often than others. You are organized in your actions and clear in your intentions, so you take it personally when someone else tries to dictate to you how things will be done. You're not against following traditions and rules, but you're against being controlled and feeling powerless -- you need to be free to make your own choices.
Because Pluto spends such a long time in each sign, entire generations of people can have the same Pluto sign. That's one of the things that makes Pluto so powerful -- most of your peers probably have Pluto in Capricorn, too, creating a common sense of purpose that can truly change the world.
Pluto in Capricorn Traits:
Determined
Purposeful
Overhauling
Conquering
Heavy
No-nonsense
Forceful
Freeing
Methodical
Pluto Forecasts & Reports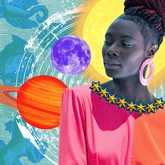 Essential Birth Report
Your definitive Astrology! Get your complete birth chart and learn how all the planets influence you with this detailed and personalized report.
Start report »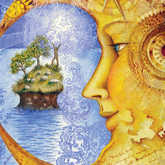 Revelation Tarot Reading
Discover the hidden truths behind your unique situation with this empowering 6-card Tarot spread.
Start reading »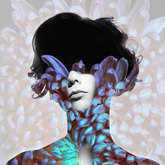 Self-Healing Tarot Reading
Begin your process of healing now with insight to help you overcome challenges and embrace positivity.
Start reading »
The Latest Articles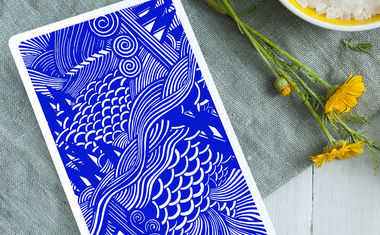 Your Weekly Tarot Card Reading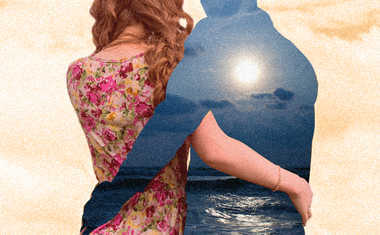 Restore Your Relationship with a Reconciliation Tarot Reading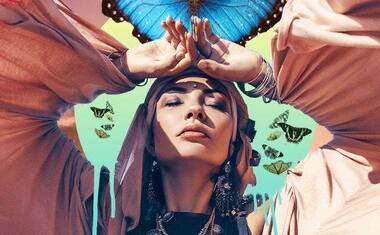 Indicators of Psychic Ability in the Birth Chart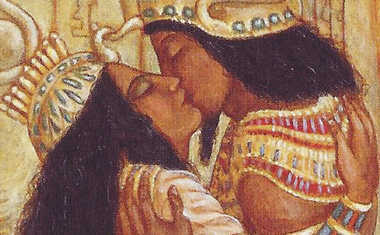 Find Lasting Love With a Soulmate Tarot Reading
More For Today
Weekly Love Horoscopes
Weekly Tarot Horoscopes
Monthly Horoscopes
2024 Horoscopes
Personalized Horoscopes
Birthday Horoscopes
View All Horoscopes
View Tarot Readings
More Daily Insight
Planet Tracker
Use this guide to see where the planets are right now! Click below to learn more: