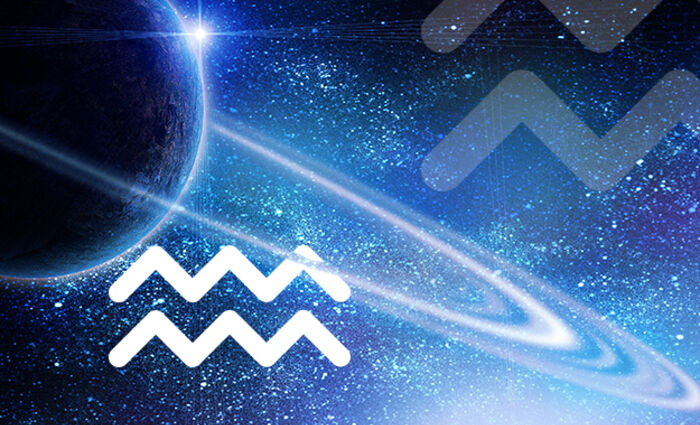 Saturn in Aquarius: Harmonious, Foundational, and Humanitarian
Jan 21, 2050 – Apr 16, 2052
Saturn has an ancient connection with societal bounds. As the last planet visible to the naked eye, Saturn has always represented humanity's boundaries between what is and what could be. This tangible relation to our collective limitations results in endless insight over all things related to time, rules, and order. Saturn's epic vantage point gives him an intimate knowledge of humanity and our highest potential.
Unlike so many stops on Saturn's zodiacal travels, his transit through Aquarius creates a perfect harmony. We could imagine Aquarius as countless visionary musicians, independently honing their craft to share with the world. Saturn is like the cosmic conductor taking the stand: He unites their music with the rhythm of time in a dynamic symphony they have performed for aeons.
When Saturn is in Aquarius
Aquarian energy is humanitarian. It is full of boundless ideas about what will improve the lives of others, and how shared efforts can make the world a better place. As the 11th sign of the zodiac, Aquarius rules over the 11th House of Groups and Visions. This is the playground of visionaries, inventors, and creators. But as with anything airy, this sign exists primarily on the mental plane. This is why when grounded and pragmatic Saturn moves into Aquarius, the two inspire each other in truly monumental ways.
With this focus on structure in the realm of groups and visions, now is the perfect time for us to connect with others and take action on our most lofty plans: find ways to give back to the community, network in some way with people in your field, or lay the groundwork for that non-profit that's been kicked around for ages.
Saturn in Aquarius can also be a very auspicious time to begin or deepen a relationship. This transit brings people together to reach beyond the individual's capabilities. Romances or marriages that are established during this time are some of the most powerful and activated unions of all.
As much as this transit strengthens and deepens connections, it also has the potential to end that which is no longer serving us (or maybe never did in the first place). Be on the lookout for people and connections that drain you, and be ready to let them go. Now is the time for building sturdy and lasting structures. Sometimes this means letting go of weak links in friendship, love, and work.
Want to know if YOUR Saturn is in Aquarius? Find out with a FREE Birth Chart Reading »Want to know if YOUR Saturn is in Aquarius? Find out with a Birth Chart Reading »
Saturn Retrograde in Aquarius
When Saturn takes a backward trip through Aquarius, all this energy and focus on groups shifts inward for us. This time becomes much more focused on the parts we play in humanitarian efforts, and the internal blockages we need to clear out in order to be useful in the larger harmonies unfolding around us.
While looking inward may not be the easiest of tasks, Aquarius' optimism and eye on potential can help us keep things in perspective. Saturn Retrograde in Aquarius tells us to slow down and balance social energy with personal work. Practice self-care, journal, talk to a therapist, connect with a trusted friend. Anything that helps us learn and improve ourselves will flourish during this time, and we'll come out the other end ready to contribute our gifts and energy clearly, likely attracting new relationships and love interests in the process.
Want to know if YOUR Saturn is in Aquarius? Find out with a FREE Birth Chart Reading »Want to know if YOUR Saturn is in Aquarius? Find out with a Birth Chart Reading »
If you were born with Saturn in Aquarius
Entering this world with the powerhouse of Saturn's structural energy hanging out in Aquarius -- the realm of groups and visions -- makes you a master organizer and a super-connector. You know how to find the people in this world you can make the most change with, and you're probably well on your way to solving the world's problems ... or you at least have the plans laid out to start.
As a natural leader, others will often lean heavily on you with your Saturn in Aquarius. People pick up on your capabilities and will gravitate toward you when they need support. This can sometimes be draining on you, and may result in you learning to push people away. You may also have a difficult time falling in love if you have learned this lesson too well. Practice balancing supporting others with healthy doses of supporting and loving yourself. You'll create an even stronger foundation that both you and your world can depend on.
Want to know if YOUR Saturn is in Aquarius? Find out with a FREE Birth Chart Reading »Want to know if YOUR Saturn is in Aquarius? Find out with a Birth Chart Reading »
Saturn in Aquarius Traits:
Inspiring
Encouraging
Connecting
Beneficial
Supportive
Collaborative
Saturn Forecasts & Readings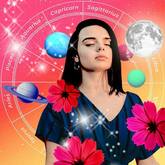 Essential Birth Chart Reading
Gain a deeper of understanding of the profound effect Saturn's placement in your birth chart is having on you!
Start reading »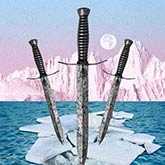 Celtic Cross Tarot Reading
This Celtic Cross Tarot Reading utilizes 10 Tarot cards to provide in-depth insight and guidance for any situation in your life.
Start reading »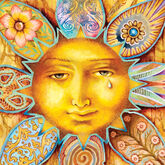 Life Cycle Tarot Reading
Examine your past, present and future in exquisite detail with this powerful and unique 9-card Tarot reading.
Start reading »