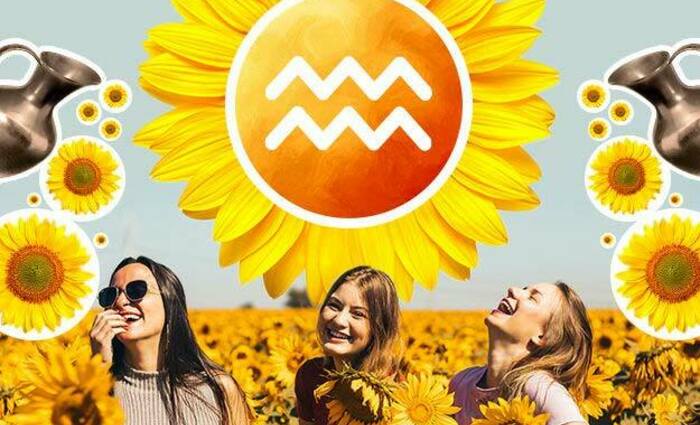 Sun in Aquarius: Eccentric, Idealistic, Aware
Jan 20, 2024 – Feb 18, 2024
When the Sun moves into the mentally active and social sign of Aquarius, it's time to come back out and reconnect with the world.
Aquarius is an intellectual sign that embraces originality and freedom, so you're free to walk to the beat of your own drum under the Aquarius Sun!
But as much as the Water-bearer prizes individuality, this sign is also intently aware of humanity as a whole, and champions the rights of all people. The Sun's transit through revolutionary Aquarius is an opportunity to step back from our individual identities, and realize that every living thing on Earth is valuable and connected.
Want to know if YOUR Sun is in Aquarius? Find out with a FREE Essential Birth Report sample now »Find out what's in store for you during Aquarius season with transits personalized to YOUR unique birth chart »
When the Sun is in Aquarius
Change begins with YOU while the Sun moves through idealistic Aquarius! See all the ways you can embrace this powerful transit here:
WHAT TO DO:
Volunteer. Aquarius is the humanitarian of the zodiac, greatly concerned with the lives and situations of others. Help support the greater good by spending time volunteering for a cause that's important to you.
WHAT TO SAY:
"You matter." Aquarius stands up for the equality of all, yet still celebrates the differences of each individual. Instead of looking at others as a faceless mass, look at the unique qualities of everyone around you, and realize that each person has something to contribute to the world.
WHERE TO GO:
Book club. As the sign of groups and friendships, Aquarius loves to get together with like-minded souls and exchange new ideas. Joining any group or organization will help expand your community, your mind, and your social circle.
WHAT TO WEAR:
Hair dye. Unique and rebellious, Aquarius is all about expressing their originality. Fun hair colors, extensions, or a new edgy style can help you embrace your individuality and make you stand out among the crowds during Aquarius season.
WHAT TO BUY:
Donate. As the most socially-aware sign, Aquarius' money is well spent on helping out causes that are very important to them. While the Sun's in Aquarius, put yourself aside and give what you can to a homeless shelter, animal rescue group, climate conservation effort, or any other cause that serves the greatest good.
WHAT TO WATCH OUT FOR:
Being a smarty pants! As a sign of the mind, Aquarians can acquire so much knowledge that they come across as know-it-alls. Everyone is full of brilliant ideas and opinions while the Sun is in Aquarius, so be sure to listen to others, too!
WHAT TO LOOK FORWARD TO:
Making new friends. Aquarians are very social and tend to belong on teams and in groups where they can enjoy spending time with people who like what they like. Take advantage of the Aquarian energy to enlarge your social circle!
Want to know if YOUR Sun is in Aquarius? Find out with a FREE Essential Birth Report sample now »Find out what's in store for you during Aquarius season with transits personalized to YOUR unique birth chart »
If you were born with the Sun in Aquarius
Eccentric and opinionated, your presence is impossible to ignore! Born with your Sun in Aquarius, you aren't afraid to break the rules. You are an innovative soul who is always searching for ways to improve yourself and the community around you. You're driven by the freedom to do things your own way, and often surprise others with your unpredictability.
Aquarius is known as the Water-bearer, but it is actually an Air sign. Air signs are all about the intellect, which means you tend to act with your mind instead of your heart. This sense of detachment helps you focus all your intentions on what's real, what's true, and what will best serve yourself and everyone around you in the future.
LOVE:
With a reputation for being a little remote or distant, you may not be one for wild and passionate affairs. You need your space and freedom, and try to stay away from sticky emotional situations that require you to reveal your feelings, fears, and vulnerabilities. Instead, you find the greatest connection with lovers whose ideas, thoughts, and values are just like yours.
You have impeccably high standards for yourself, and for anyone who wishes to take a special place in your life. It can be hard for others to live up to your expectations. But when you find someone who's just as driven, aware, and passionate about the world as you are, you know you've met your match.
CAREER:
Aquarius is a visionary, able to see all that is possible in the future and initiate it in the present moment. Your mind is always churning out brilliant ideas, which helps you excel in brainstorming and teamwork settings. Your work is most effective when it's part of something greater.
Your humanitarian side is so strong that a job in conservation, social services, or law are right up your alley. No matter what, it's of utmost importance to you that you truly care about what you do -- if not, it just isn't worth your time.
FRIENDSHIP:
Your sign actually rules friendship, astrologically speaking. Still, you prefer to keep friends in the "acquaintance zone," which means you get to enjoy all the social interaction without having to deal with any deep feelings. Group dynamics are much more comfortable for you than one-on-one friendships because you get to connect with the most people, and have a lot of ways out if someone tries to push you into a conversation or interaction that's a little too close for you.
WHAT SETS YOU APART:
Everything you do! Your sign is the oddball of the zodiac, pushing everyone around you outside their comfort zones to think and look at things in ways they never have before.
Sun in Aquarius traits:
Brilliant
Rebellious
Self-aware
Revolutionary
Catalyzing
Unique
Sun Forecasts & Reports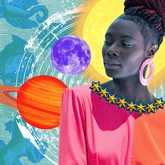 Essential Birth Report
Get your complete birth chart to see how all the planets influence you personally.
Start report »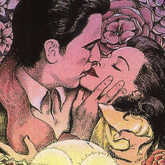 Love Celtic Cross Tarot Reading
Uncover the complex and deeper issues around any romance with the insight and advice of this 10-card love Tarot reading.
Start reading »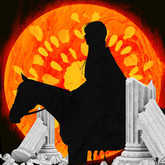 Horoscope Tarot Reading
This 12-card Tarot reading looks at every aspect of your life through the 12 houses of Astrology.
Start reading »