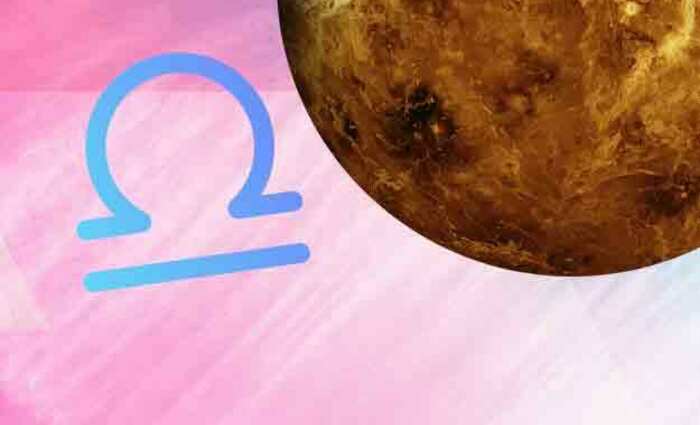 Venus in Libra: Cooperative, Loving, Balanced
Aug 29, 2024 – Sep 22, 2024
Venus and Libra were made for each other. In fact, Venus rules two zodiac signs: one of them is Taurus and the other is, of course, Libra. But while Taurus brings out the money-oriented side of Venus, Venus in Libra is all about love!
The combination of Venus and Libra is naturally harmonious. Because Libra is the most balanced zodiac sign, adding Venus' cooperative energy here puts a premium on fairness, happiness, and serenity. Libra lends an airy vibe to Venus' already sweet and calm nature, encouraging us all to strive for greater peace in our lives alone, and with others.
Want to know if YOUR Venus is in Libra? Find out with a FREE Essential Birth Report sample »Want to know if YOUR Venus is in Libra? Reveal your Venus sign now »
When Venus is in Libra
Love is absolutely in the air once Venus enters the balanced and beautiful sign of Libra! Venus is the planet that rules love, and Libra is the zodiac sign associated with one-on-one relationships. When Venus enters Libra, we're gifted with a sweet time of peace that highlights our partnerships and social life.
While Venus is in Libra, relationships are light and lovely rather than hot and heavy. Libra is a peacemaker, and we'd rather not rock the boat now in order to maintain the harmony in our relationships. In fact, we're especially polite and charming while Venus in Libra, and more likely to sweep issues under the rug. Those who typically find themselves in argumentative relationships can benefit from a break in the drama during Venus' transit through Libra. After all, brash or rude behavior is a big turn-off now.
Love is, above all else, a two-way street during Venus in Libra. It's a time when we're reminded that the best relationships aren't 50/50, they're 100/100. Because Libra is so concerned with fairness and equality, imbalanced relationships will stick out like a sore thumb during this transit. Does one of you have stronger feelings than the other? Is one of you putting more work into the partnership than the other? If so, it'll become very noticeable while Venus is in Libra. Thankfully, this transit also blesses us with the cooperation and grace to work together to make positive changes and start anew.
Though both Venus and Libra are strongly connected to our love lives, this planet and sign are also very interested in beauty and style. While Venus is in Libra, we want to surround ourselves with things that make us feel breezy, beautiful, and at ease. Spending a little on an updated look or on fresh decor for the home can bring us a renewed sense of pleasure and confidence now.
Venus in Libra is a time to love with your whole heart. Cooperate with others, strive for peace, and live lightly, and you can make the most of this beautiful transit.
Want to know if YOUR Venus is in Libra? Find out with a FREE Essential Birth Report sample »Want to know if YOUR Venus is in Libra? Reveal your Venus sign now »
If you were born with Venus in Libra
People born with Venus in Libra are peaceful, cooperative, and honest by nature. You carry yourself gracefully, and work hard to compromise with others and maintain happy relationships. You're a good friend and an even better lover because you know that the happiest and longest partnerships are the ones in which everyone feels equal.
Because you're so concerned with equality and fairness, you treat others only with the same respect and kindness you'd like to receive in return. But sometimes you can become so focused on making life happy and easy for others that you neglect your own needs. Remember, true balance comes when you put attention into both your outer and inner worlds.
You're very observant, and it's easy for you to tone down your feelings so your mind can work its magic. Your clear head and open-mindedness help you see all sides of a situation so you can make the best judgments and decisions for your future. You aren't a person of intensity or extremes -- instead, you thrive in the middle ground, where moderation and stability are easy to find.
With your Venus in Libra, you have a great eye for style and love to surround yourself with beautiful things. You're naturally artistic, and enjoy expressing yourself through your appearance.
People with Venus in Libra are charming and friendly souls whose bright light is like a beacon for others who are looking for a kindred spirit.
Venus in Libra Traits:
Peaceful
Understanding
Fair
Honest
Discerning
Beautiful
Graceful
Stylish
Harmonious
Venus Forecasts & Reports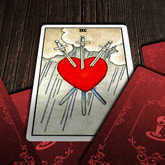 Love Bottom Line Tarot Reading
With 5 cards, this spread will help you find your next partner and see your romantic potential.
Start reading »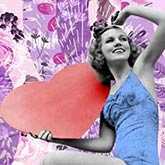 Big Picture Love Astrology Forecast
See the most important dates for love over the next 12 months with this personalized love Astrology forecast.
Start report »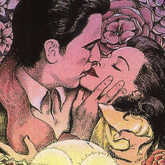 Love Celtic Cross Tarot Reading
Uncover the complex and deeper issues around any romance with the insight and advice of this 10-card love Tarot reading.
Start reading »