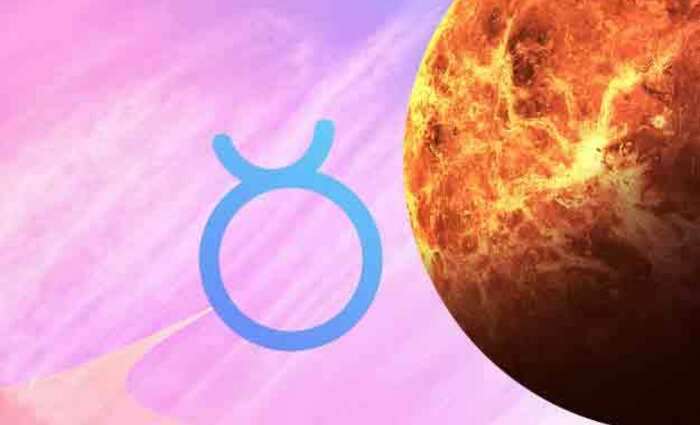 Venus in Taurus: Sensual, Romantic, and Patient
Apr 29, 2024 – May 23, 2024
Venus is the planet of love and beauty, and traditionally rules both Taurus and Libra. She's the planet that's concerned with pleasure, whether that's pleasure in love or in our physical world. Tracking which zodiac sign Venus is in can help you see which cosmic factors are influencing you and your significant other. Matters of the heart are a mystery, but passion planet Venus can give us a few clues!
There's another important expression of Venus and Taurus, too: money. These two appreciate the finer things in life like good food, beautiful scenery, and luxury items. Taurus represents Venus' more tactile delights -- and the things two lovers can enjoy together.
When Venus is in Taurus
When this loving planet enters the earthy sign of Taurus, we are reminded of just how beautiful this world can be. Venus's presence in this patient zodiac sign signals a time of simplifying complexities, getting down to fundamentals, and rebuilding relationships from the ground up. This is an ideal time to bring love and money issues out into the open so they can be dealt with directly and easily.
Dating is delightful when Venus is in Taurus! It encourages us to slow down, live in the moment, and find ways to enjoy the company of someone special. Maybe you and your sweetheart will cuddle up and watch a great movie, open a good bottle of wine, or feast on something delicious. This is the time when you'll both be in the mood to indulge your senses.
Taurus is a security-oriented sign that seeks stability over torrid passion. That means when this planet and sign get together, we're more drawn to commitment than quick affairs or casual dating. If you want a relationship, or if you've had your eye on someone for a while, this could be the time when you two decide to take things to the next level.
There's a possibility that our partnerships could get bogged down by the infamous stubbornness Taurus is known for when Venus is in Taurus. This is one drawback of this cosmic coupling that everyone should be mindful of. If you're in a relationship -- or on track toward commitment -- this might be a time when it's more difficult for the two of you to move forward as a couple. Compromise can be difficult when you're dealing with the Bull! If you're single, this is a time when you'll feel some internal resistance to opening yourself up and letting in someone new. Remember: A little bit of flexibility can go a long way.
Want to know if YOUR Venus is in Taurus? Find out with a FREE Essential Birth Report sample »Want to know if YOUR Venus is in Taurus? Reveal your Venus sign now »
If you were born with Venus in Taurus
People with Venus in Taurus are concerned with material items, since they are associated with stability, security, and comfort -- things you need. While your money-conscious side makes you frugal, you can be hedonistic at times. This means you enjoy indulging in extravagances like eating at upscale restaurants, sleeping on luxury sheets, or wearing designer clothing. You enjoy a good companion who will join you in your pursuit of pleasure.
When it comes to matters of the heart, you love to express yourself! You value relationships where there is a lot of physical affection and closeness. You aren't one for over-the-top gestures, but enjoy surprising lovers with thoughtful "just because" presents every now and then. You can come across as stoic, but actions definitely speak louder than words when you're in love.
People with Venus in Taurus like to play for keeps. This can make you appear a bit reserved at first, but it's simply that you like to take things slow and steady. You need to feel out situations so you end up with someone who values long-term love as much as you do. But once you do warm up, you are an incredibly dedicated and loyal partner.
Routine is the name of the game when it comes to Venus in Taurus. Taurus is steady as a rock, so you aren't one to make changes very easily -- this is both your strength and weakness. While you can sometimes get stuck in situations or patterns, your steadfastness is also what makes you so dedicated in all aspects of your life.
Want to know if YOUR Venus is in Taurus? Find out with a FREE Essential Birth Report sample »Want to know if YOUR Venus is in Taurus? Reveal your Venus sign now »
Venus in Taurus Traits:
Affectionate
Committed
Dependable
Venus Forecasts & Reports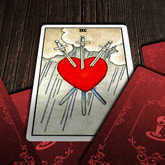 Love Bottom Line Tarot Reading
With 5 cards, this spread will help you find your next partner and see your romantic potential.
Start reading »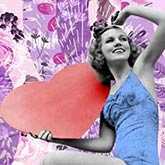 Big Picture Love Astrology Forecast
See the most important dates for love over the next 12 months with this personalized love Astrology forecast.
Start report »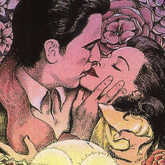 Love Celtic Cross Tarot Reading
Uncover the complex and deeper issues around any romance with the insight and advice of this 10-card love Tarot reading.
Start reading »