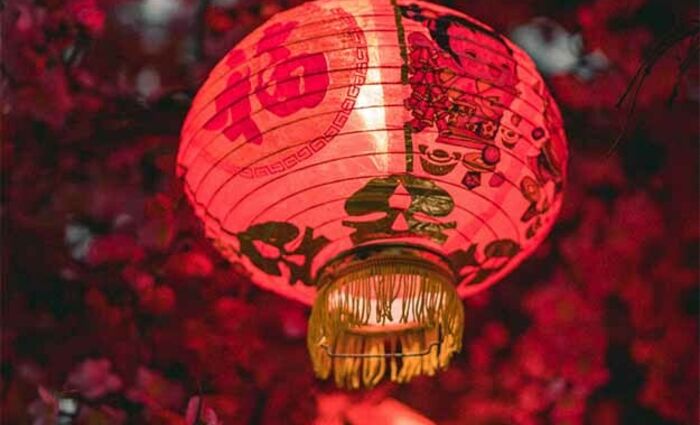 Chinese New Year Feng Shui
Out with the old and in with the new
Each year, Chinese New Year celebrations begin on the eve of the first New Moon of the Chinese calendar -- a different day every year, usually in late January or early February -- and end with the Full Moon 15 days later.
Why wait for wealth and success to find you? Learn how to attract it into your life right now with a free I Ching report!
Read on for our Feng Shui tips to set the stage for a happy, healthy, and prosperous year ahead...
Chinese New Year Feng Shui makeover
In China, celebrations focus on New Year's Eve and New Year's Day, much like in Western cultures ... but the Chinese start getting ready for the New Year weeks in advance by giving their homes a Feng Shui makeover.
The Chinese believe that bad energy can get stuck in spaces that are messy, dirty or too cluttered ... so the first step in any Feng Shui makeover is to make room for good energy by giving your home a thorough cleaning. If you have a lot of junk laying around that you never use, now's the time to haul it to a thrift store or a recycler.
Place platefuls of fresh and dried fruits around the house as symbols of abundance. Blooming plants are also considered to bring good luck, and in some climates it won't be long before you can replant them outside. These items also make good Chinese New Year gifts.
China is one of many places in the world that welcome the New Year with fireworks, because explosions are thought to scare away evil spirits. Even if you aren't keen on lighting them, some Chinese fireworks are beautiful and you can use them to decorate your home.
Get your affairs in order
Your next step is to give your finances a once-over. Pay all of your neglected bills and organize systems to keep track of your finances in the coming year. In America, it's not too early to start getting organized for taxes.
Next take stock of your personal life. If you have any disagreements or ill feelings with anyone at work or amongst family and friends, now's a good time to do what you can to clear the air. Simple apologies may be in order, or perhaps just dropping a dispute all together.
New Year's Eve
Chinese families gather on this joyous evening for a special ceremony honoring Heaven and Earth, along with the gods of the household and the family's ancestors. At the New Year's banquet table, places are sometimes set for ancestors for the feast known as "surrounding the stove."
Traditional foods include Eight Treasures Rice, wonton soup and chicken, duck, fish and pork dishes. Whether the celebration is at home or in a restaurant, it's usually a huge feast with plenty of leftovers, because the Chinese believe it's bad luck to cook on New Year's Day.
At midnight, every window and door of the home is flung open to send out the old year and welcome in the new. Firecrackers are set off as the family rejoices together.
New Year's Day
Since the Chinese believe that whatever happens on New Year's Day impacts the rest of the year, superstitions abound. Most of them evolved centuries ago and not everyone believes in them, but they're easy to follow, so why not partake? Here are a few "dos":
Do wear new clothes and the color red to express joy and happiness
Do visit your relatives, neighbors and friends and wish them well
For children and unmarried people without jobs, do give them red envelopes filled with lucky money
And some don'ts:
Don't wash your hair because you could wash away your good luck
Don't sweep the floor -- you may sweep away your good fortune
Don't talk about death or tell ghost stories
Don't wear black
Don't use knives and scissors if not necessary -- you could cut off opportunities that are coming your way
Don't borrow or lend money or you will be doing so all year
Lanterns for prosperity
On the fifth day of the New Year, the Chinese believe the gods of prosperity come down from the heavens. Some businesses set off fireworks and have dancing dragons perform to attract good fortune. The 15th day -- the Full Moon -- is known as The Festival of Lanterns and marks the end of the Chinese New Year celebrations. People typically light lanterns throughout the streets and write poems and riddles to share for entertainment.